These Are the Top Trending Houseplants for 2022, According to Google
We
independently
select these products—if you buy from one of our links, we may earn a commission. All prices were accurate at the time of publishing.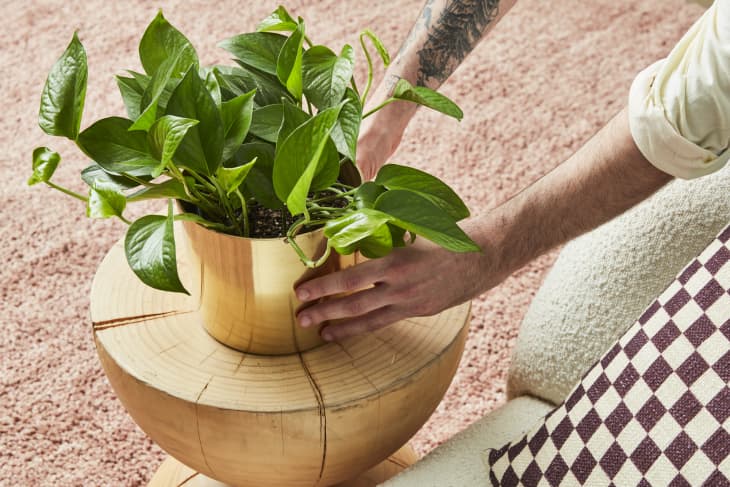 Out of the more than 320,000 species of plants in the world, which ones did plant parents search for more in 2022?
Google has published their annual Year in Search report, wherein the company reveals the top trending searches across various topics from the last 12 months. For 2022, the tech giant found that the most popular plant on their Google Lens platform has been the Philodendron.
For those unfamiliar with Philodendron, the houseplant is known for being easy to care of, as it thrives both in indoor and outdoor settings, and isn't fickle when transported. It's the perfect plant for inexperienced gardeners, which could explain its popularity on Google.
"Philodendrons are one of the easiest houseplants you can possibly grow," wrote Better Homes & Gardens. "Whether you choose upright or trailing/climbing types, they are perfectly happy in a home setting."
In second place on the list is Devil's Ivy, also known as Pothos. Similar to Philodendron, this is a low-maintenance plant that's described as "impossible to kill" and "idiot-proof."
In third place is Bambusoideae, or more commonly called Bamboo. A mainstay in gardens around the world for centuries thanks to its relaxing qualities, it should be no surprise that the fast-growing shrub is on this list.
Here are the 10 top trending houseplant searches of 2022:
Philodendron
Devil's Ivy
Bambusoideae
Echeveria
Dracaena
Fern
Jade Plant
Dumb Canes
Hoya
Alocasia