If You Love Weird Homes, There's a Facebook Group You Really Ought to Join
We independently select these products—if you buy from one of our links, we may earn a commission. All prices were accurate at the time of publishing.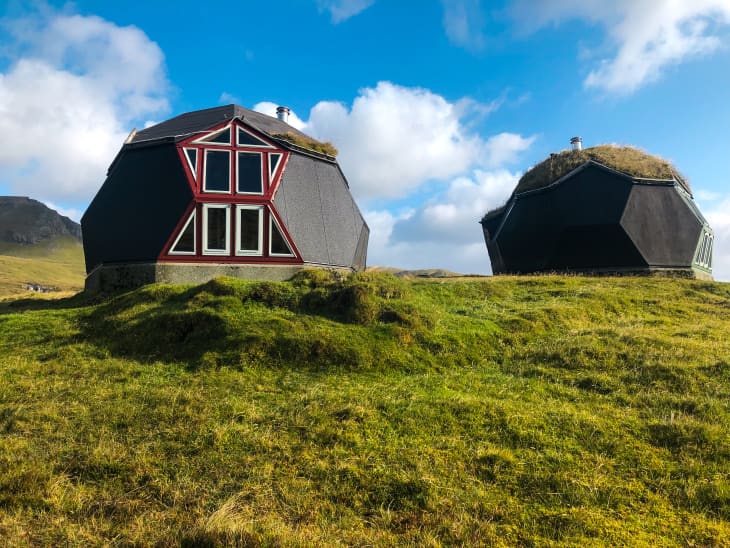 Ever since I began writing for Apartment Therapy, I've become the innocent target of "weird homes." I'll awaken to a late-night text from a friend who just had to show me a bizarre listing unlike any other. A haunted house will go viral and suddenly I'm on the receiving end of messages from everyone and their mom. Someone will visit their grandparents' time capsule of a home and need to send me pictures. 
Follow Topics for more like this
Follow for more stories like this
Truth be told? I love it. It's my thing. The weirder, the better — and connecting with like-minded real estate and interior design fans is my greatest joy. If you've ever squealed at the delight of a real estate listing full of mannequins or compulsively forwarded a wacky listing to all your friends, I have the perfect home for you: Facebook's "Weird Homes That Just Need to Be Shared."
"There was a major trend going on about people sharing their quirky homes, it was mostly like old-fashioned stuff, retro things… like bathrooms from the '70s, 50's-style living rooms," Thrasher says. She decided to take that inspiration and run with it. "I just kind of, on a whim, saw this trend and said 'Hey, wouldn't it be cool if we had a group just entirely dedicated to people sharing their weird rooms and homes.'"
"Weird Homes That Just Need to be Shared" is just that: a group full of members with oddball houses, rooms, and structures that are too good to keep to oneself. Massive glass mansions, mushroom-shaped homes, houses built into caves — this group has everything. And with folks worldwide spending more time than ever stuck in their own homes, a little kooky wanderlusting never hurt anyone.
Thrasher established the group about a year ago and has watched the community grow into a massive collective of Weird Home Enthusiasts. At the time of publication, the group had reached well over 130,000 members. Thrasher says that creating the group, "was kind of a spur of the moment decision… fueled by quarantine boredom." And clearly, she's not alone in needing a little distraction. "We all kind of need an escape, especially right now these days," she says.
Having a virtual place to interact with strangers and share common joys and interests has been a critical part of social survival this past year. Thrasher is thrilled she could play a role in members' pandemic experience. "I've had people either message me or I see in the comments…they say things like, 'Oh, I love this group, I look forward to seeing it every day.' It brightens up their day," Thrasher says. If you're looking to mix up your content consumption with some far-out homes, log in and look around. There's plenty to share here.