What Is a Listing Agent, Anyway?
We independently select these products—if you buy from one of our links, we may earn a commission. All prices were accurate at the time of publishing.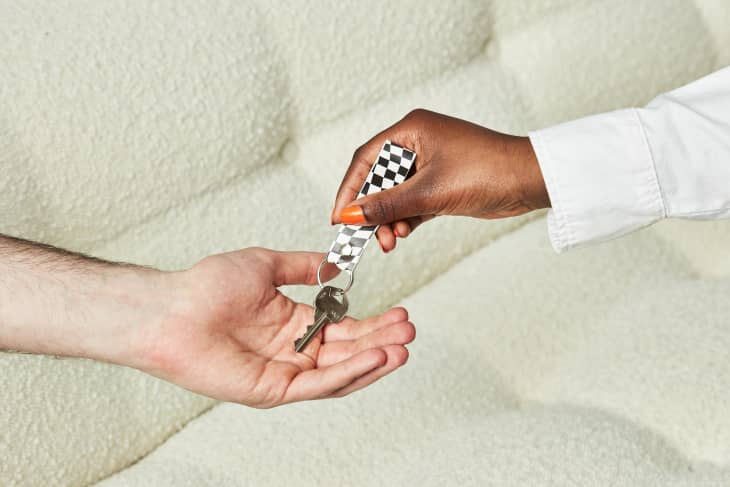 Buying or selling a home is a big decision, especially since a lot of money is involved. With that in mind, it's best to surround yourself with people who can help you do it correctly. It's also important to know who does what and familiarize yourself with terminology before getting started. If you're curious about listing agents, here's what they can do for you.
During a typical real estate transaction, two parties are involved — the people selling a house and those purchasing one. Each party has a licensed real estate agent that works on their behalf. In this case, the listing agent works for the sellers. The sellers choose the agent they want to work with to list their house. 
Sellers don't usually pay the real estate agent directly — the listing agent works on commission and earns a percentage of the overall sale price. Although many real estate agents concentrate solely on listing homes, some listing agents also choose to help their clients purchase homes. 
If you aren't already working with a real estate agent, ask local family and friends for recommendations to find a trusted listing agent. When that isn't possible, search for and interview several agents to get a feel of who you want to work with to sell your home.
What Are a Listing Agent's Responsibilities?
Usually, the listing agent is the first point of contact when someone is considering selling their home. They can help you assess your property and see what projects you need to consider — painting, decluttering, landscaping — before putting your home on the market. Listing agents can help you stage your home or find a staging company to help make your home more appealing to buyers.
A listing agent will also help you determine a listing price by looking at your home's features and seeing what comparable houses are currently selling for. That's what's referred to as a comparative market analysis. Once you decide on a listing agent, you will also sign a contract saying that you will work with them to list that particular home for a predetermined time — usually three or six months. This contract gives both you and the real estate agent confidence that you'll be working together to get your home sold.
The listing agent is responsible for hiring someone to take photos of your home, and they will use these images while listing your home on the MLS, or Multiple Listing Service. They also help to advertise your house, which includes holding open houses and placing your home in real estate marketing materials. Once you have a prospective buyer, the listing agent will aid in negotiations by talking with the buyer's agent. 
After you accept a contract on your house, the listing agent will organize home inspections and other times folks need access to the house. Then, the listing agent attends the closing and their job is finished. 
What Is the Difference Between a Listing Agent and a Buyer's Agent?
While the listing agent is working on your behalf, buyer's agents are helping their clients discover the perfect home to suit their needs. These are the agents who help folks find and purchase their houses. So, if you are selling your home in the hopes of buying another one, you may be working with a listing agent to sell your home, as well as a buyer's agent, who will help you find your next place to live.