What Is "Rent-Vesting" and Why Are More People Trying It?
We independently select these products—if you buy from one of our links, we may earn a commission. All prices were accurate at the time of publishing.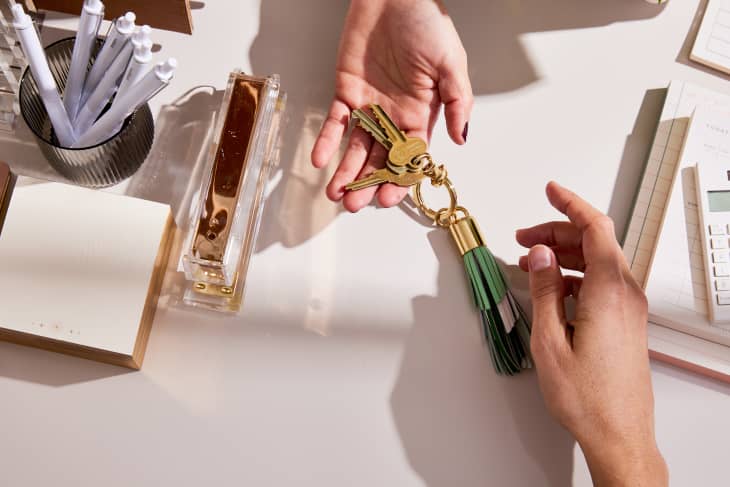 Many people follow a predictable journey to homeownership: They start off as renters (or live with their parents to cut down on expenses), then gradually build up their savings account until they have a down payment. Eventually, with enough cash in the bank, a steady job, and a healthy credit score, they apply for a mortgage and start the house-hunting search.
Follow Topics for more like this
Follow for more stories like this
But what if you've done all those things to become financially ready to buy a house and you still can't afford a home in your preferred city or neighborhood? Are you simply out of luck until prices come down?
Not necessarily. Some homeowners are taking a slight detour from this tried-and-true path via an approach nicknamed "rent-vesting." It's a little complicated, but the general gist goes something like this: While you continue to pay rent to a landlord in your desired location, you buy a property somewhere else, maybe in an up-and-coming area that's more affordable and fits your budget. Then, you become the landlord and rent out the house you've purchased to someone else.
According to a new consumer insights report from real estate investing company Mynd, 19 percent of people who own an investment property choose to rent out their primary residence. Meanwhile, 72 percent of prospective buyers would consider buying a property in a different city or state than where they live.
"It's hard to argue the benefit of owning real estate long-term, but maybe it's unaffordable to be in the location you want," says Nicole Rueth, a Denver-based mortgage lender with OneTrust Home Loans. "Rent-vesting is a lifestyle choice balanced with a desire to build long-term wealth." 
Of course, with rent-vesting, there are a lot of logistics to keep straight — you're now dealing with two properties instead of just one, and you've got to keep both your landlord and your tenants happy at the same time. There are likely some financing considerations to take into account, as most lenders charge higher interest rates and require larger down payments for investment properties. Still, for many people, rent-vesting can provide a much-needed foot in the door to the real estate market, which has historically been a solid investment.
If all goes to plan, the house you buy while you're still a tenant yourself will appreciate enough to one day serve as a springboard toward getting you into a house of your own, ideally in your preferred location. During that time, your circumstances could change, too; because of a career change or a desire to be closer to family, you may opt to relocate to the place you bought the house after all. Either way, the house you buy now can help set you up for financial success in the future.
"If you are not financially ready to purchase the primary home that you would like, but you can afford to purchase a smaller property in a less desirable neighborhood, it's always a solid investment to purchase a property and start building equity," says real estate agent Augusto Bittencourt. "This will be a ladder to purchasing a better home in the near future."
Buying a house now ensures you have somewhere to live down the line should your situation change, says real estate broker Suzanne Weinstein. And even if you don't end up living there, the home's value will likely go up, thus giving you equity to borrow against — or if you decide to sell, a hefty chunk of change to do with as you see fit.
For some, rent-vesting may also be the gateway to buying up other rental properties, which can be a good investment strategy for generating income and building wealth over time. 
"In the coming years, there's a major opportunity for a new generation of single-family residence investors to close this gap and provide families with safe, happy homes — while also building long-term wealth," says Doug Brien, co-founder and CEO of Mynd.
That said, being a landlord can be challenging, so keep the potential pitfalls of this approach in mind and set aside extra money for the inevitable expenses that come with managing a rental.
"It's important to have additional cash in the bank to avoid financial strains caused by unforeseen expenses due to repairs or tenants defaulting on paying rent," Bittencourt says.