There's One Zillow Setting You Need to Change for a More Realistic Home Search
We independently select these products—if you buy from one of our links, we may earn a commission. All prices were accurate at the time of publishing.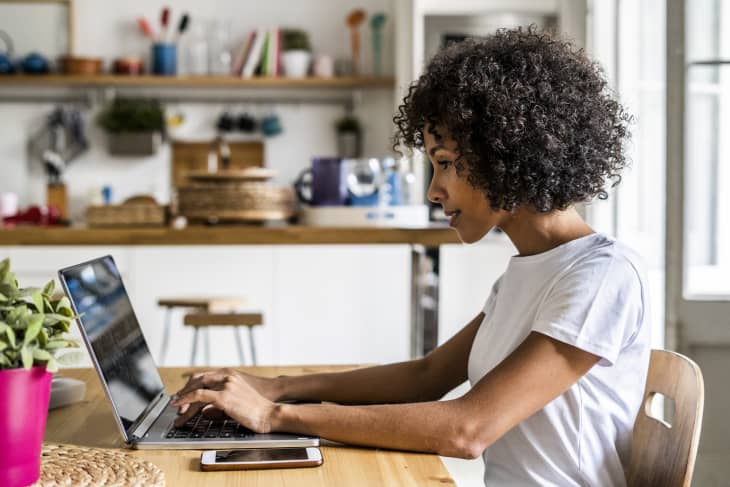 Every day while searching for a house, I made a habit of opening my inbox and scrolling to the daily email digest I signed up for from Redfin. Not only could I see new homes listed within my target area and budget, but I could also see which homes went under contract and, perhaps most importantly, which homes sold — and for how much.
Follow Topics for more like this
Follow for more stories like this
This last piece was critical for understanding, in real-time, how much over the asking price homes in my city were selling for while I was actively looking to buy. In the end, reviewing recent sale prices on a daily basis helped better prepare me to make a competitive offer on my house (and, frankly, get over the sticker shock of homes in my 'hood!).
Bottom line: If you're only looking at homes that are currently for sale on Zillow/Redfin/Trulia/Opendoor/your preferred home search platform, you're missing a key piece of information. In today's hyper-competitive seller's market, it's equally as important (if not more so) to also peruse homes that have recently sold and pay close attention to the final sale price.
Homes are selling for tens of thousands of dollars over asking, often with multiple buyers bidding up the price in many communities across the country. Looking solely at for-sale listings won't give you an accurate picture of how much you'll actually need to pay to get into a house in a particular city or neighborhood. 
"Closed prices reflect actual values, as opposed to the asking prices of properties either actively on the market or under contract but not yet closed," says Michael Shapot, a real estate agent in New York City. "Analyzing the closed price data reveals market trends and preferences, empowering a shopper to understand values, successfully bid on homes, and recognize a good deal when one presents itself."
Your real estate agent typically helps you with this by pulling comps, or comparable homes that sold recently in the area, if you're looking at putting an offer on a specific house. But to get a more general sense of the local market at large, take a broader view of all recent sale prices. 
And if you have the time and the energy, going to look at houses before they sell, then checking to see what they actually sold for, can be helpful too, says Ryan Waller, a real estate agent near Toronto.
"You can make a quicker, more informed offer when the right place comes along If you know the homes in the area," he says. "If you have a chance, go see them while they're still active, then check the sale price afterward. Doing this over time will give you some familiarity and comfort with pricing so that when the right place comes along you can move quickly and decisively."
In addition to price, you can also glean other helpful information from reviewing recently sold listings, including how many days the property sat on the market before it went under contract.
"This is an important indicator of the level of activity in that market, how much competition to expect, and how quickly that buyer should expect to have to move forward on new listings that fit their criteria," says Tamar Asken, a real estate agent in the Los Angeles area. "If properties in your target market typically go under contract in four days, don't wait to go see them at the Sunday open house if you can schedule a showing sooner."