This 250-Square-Foot NYC Studio Has a Walk-in Closet
We independently select these products—if you buy from one of our links, we may earn a commission. All prices were accurate at the time of publishing.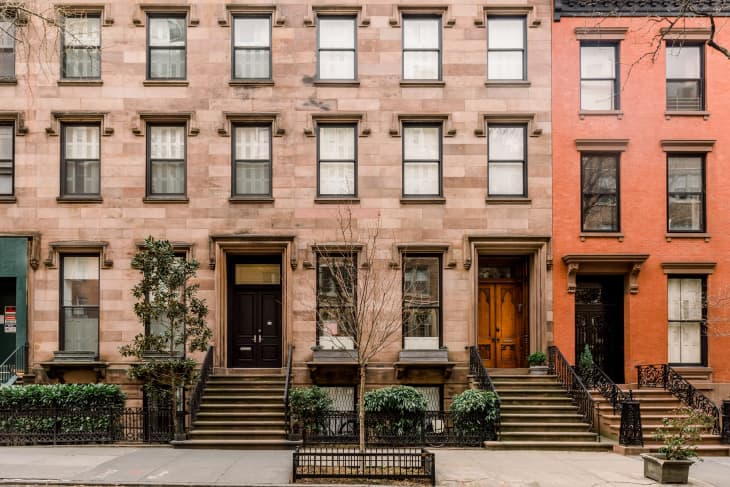 Most apartment tours in New York City are judged for their limited amount of space, little-to-no closet storage, and steep price. Smaller apartments wouldn't be so unbearable if furniture could conveniently fold itself into a corner of the room — and one company has made that a possibility.
Ori Living, a furniture company that incorporates robotics into their products, is known for their mechanical sofa-bed combo, the Ori Cloud Bed, but they've branched out to create expandable, semi-furnished residences. In order to maintain the larger nature of their studio apartments, the inside of an Ori apartment can include a queen bed that sits above a plush sofa or fold-down work desk, media center, or a spacious walk-in closet.
Follow Topics for more like this
Follow for more stories like this
Adrian Vasquez (@adrianvvlogs) visited one of Ori Living's expandable apartments and pointed out that it's "full of surprises." And for a 250-square-foot apartment, there were definitely notable features that would be a surprise to any resident.
With the push of a button, an entire living room, bed, workspace, or closet disappears in a matter of seconds, leaving extra space in the room. Depending on the studio apartment, each semi-furnished room has different amenities for the residents, but the walk-in closet takes the cake for the most functional feature.
In a corner of the apartment, a walk-in closet is hiding behind a shelf and appears shortly after the shelf extends into the living room. Along with the walk-in closet, the back of the shelf comfortably holds towels, linens, and hangers. In Vasquez's video, you can briefly see the amount of storage space available between the closet and shelves.
According to Ori's website, an expandable apartment "adds space without cost" and eliminates moving costs, thanks to the pre-installed essential furniture. Between the disappearing queen bed and movable storage spaces, they do have their perks — but at a cost. With units across the entire country in major cities, prices can be close to $3000 per month in Los Angeles, but range lower in smaller cities like Durham, North Carolina.
Considering that there's a walk-in closet and convenient shelves that can casually be hidden, maybe Ori's cracked the secret code to small spaces with little-to-no storage.