Aldi's $7 Astrology-Themed Cat Houses Are Flying Off Shelves
We
independently
select these products—if you buy from one of our links, we may earn a commission. All prices were accurate at the time of publishing.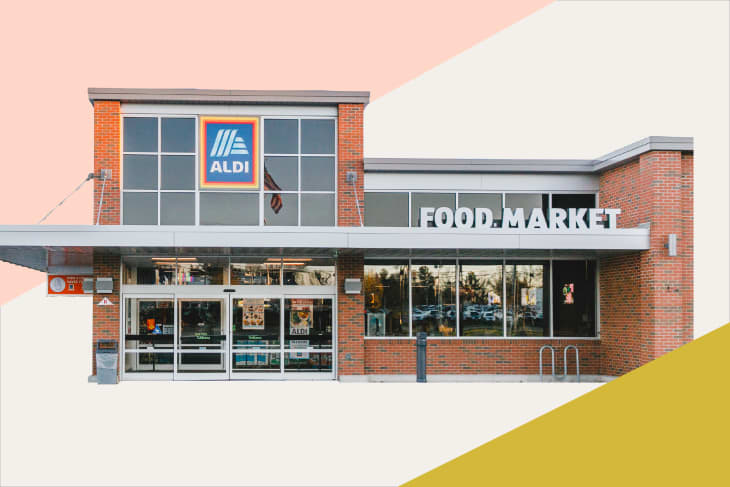 Hey, do you know your cat's sign? My cat Fiona is a Pisces. Those creative and artistic attributes really come in handy when she's "decorating" our brand new couch with her claw marks. If yours does the same — and if you or your kitty has a bit of a mystical bent — head to Aldi where, for just $6.99, you can pick up an astrology-themed cat house for your furry friend.
The easy-to-assemble cardboard house has a witchy front entrance adorned with a motif of crystals, skulls, bats, and potions. Each side has two four-paned windows (no glass, of course) flanked by tarot card illustrations in the Rider-Waite style but with cats instead of people. On the back wall, there's a full zodiac wheel, complete with sign name, symbol, and an illustration of each sign's constellation. Be sure to bring Fluffy back there to show them exactly what their astrological power looks like. (As if they didn't already know. Cats, am I right?)
If you're not super into astrology, don't worry — Aldi has options for you, too. There's also a spooky cat house that looks like it's set in a cemetery with funeral flowers all around it, and a ghost party cat house. From what I can tell from the photo on the website, there aren't any actual ghosts on the ghost party cat house. But there are a handful of ravens and black cats in witch hats, plus a broom and cauldron where your kitten can pretend to create a catnip-infused potion. 
Don't live near an Aldi? Thankfully, adorable cat toy alternatives are available at other stores for just a few bucks more. Check out this Halloweeny scratcher from Chewy that features the Sanderson sisters, on sale for $12, or this graveyard-style cat scratcher for sale at Target for just $10.

Listen, this $7 cat den from Aldi is a great deal. Not only do you get the house, but it also comes with two scratching pads and a four-gram bag of catnip, which you can sprinkle into the corrugated cardboard pads to lure your cat into their new home. (Not that they'll need much encouragement — what do cats love more than a cardboard box?) The floor of the houses have a pattern on them, so if you want to put the scratching pad somewhere else, go for it. Fair warning, though — the comments about the houses on TikTok note that if you have a particularly active cat, the house might be destroyed in a pretty quick period of time.

But that's what it's there for, right? Enjoy it, mystical destructive kittens!

Buy: Hyde & EEK! Boutique Halloween Board Graveyard Cat Scratcher, $10