This Is the One Book You Should Read in March
We independently select these products—if you buy from one of our links, we may earn a commission. All prices were accurate at the time of publishing.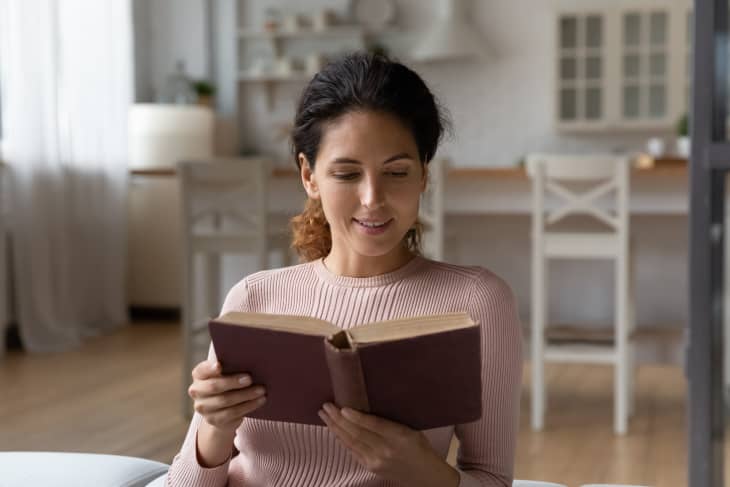 Follow Topics for more like this
Follow for more stories like this
If you're looking for a thrilling adventure to get lost in, one March release to add to your reading list is "A Thousand Steps into Night" by Traci Chee. Marking the National Book Award finalist and New York Times best-selling author's return to YA fantasy, "A Thousand Steps into Night" is a Japanese-influenced tale that delves deep into the realm of Awara where gods and monsters run amuck. One Goodreads reviewer noted, "YES PLS MY INNER-INUYASHA FAN IS SCREAMING" and, well… same. 
Miuko has always considered herself to be nothing short of ordinary, playing the part of an innkeeper's daughter well. But when Miuko is befallen with a horrible curse, transforming her into a demon, that all changes in an instant.

Now, she must embark on a harrowing journey to reverse the curse. Plagued by a demon prince and a multitude of deceitful obstacles, Miuko longs to return home to her normal life — but the power and strength that comes with her new existence might be too tempting to walk away from. 
Alight with Japanese culture and vibrant adventure, you won't be able to put this one down. Even if this isn't your typical genre, I urge you to give it a try. Chee weaves a spellbinding dark fantasy whose immersive atmosphere is mesmerizing and innovative. 
Some more excellent reading options to look out for:
Here are a few more great books coming out this month:
"Ancestor Trouble" by Maud Newton: In this research memoir, an acclaimed writer goes searching for the truth about her wildly unconventional Southern family. 
"Mr. Wrong Number" by Lynn Painter: Contemporary rom-com where an accidental text leads to a steamy anonymous relationship. 
"Red Paint" by Sasha LaPointe: A memoir from an Indigenous poet and artist that blends the aesthetics of punk rock with traditional spiritual practices.
"The Book of Cold Cases" by Simone St. James: Paranormal crime novel surrounding an unknown female serial killer.
"The Unsinkable Greta James" by Jennifer E. Smith: Women's fiction, where an indie musician reconnects with her father on a cruise. 
"The Old Woman with the Knife" by Gu Byeong-mo, translated by Chi-Young Kim: In this South Korean thriller making its English debut, a 65-year-old female assassin faces an unexpected threat in the twilight of her career.