Why You Should Paint Your Window Frames Black If You're Selling Your House, According to HGTV Experts
We independently select these products—if you buy from one of our links, we may earn a commission. All prices were accurate at the time of publishing.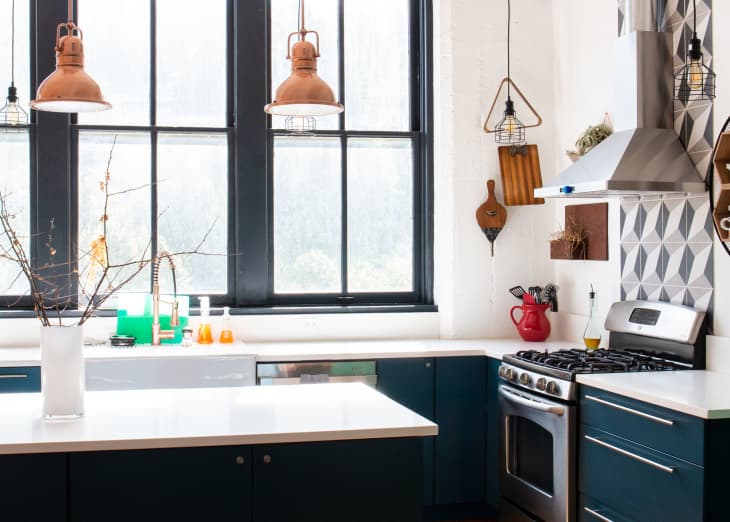 If you are selling your house and looking for all the ways to feature the best parts (while minimizing the eye sores), HGTV experts and twin sisters Lyndsay Lamb and Leslie Davis, from the show "Unsellable Houses," have a surprising tip. To draw potential buyers' eyes to the windows — and the view from each room — they paint the window frames black.
In a recent Instagram tutorial, the sisters chat with each other about the emphasis on views, convincing sellers to try this trick out before hammering that "for sale" sign into the yard. They used simple black paint on the frames (but not the grout on the window, which one sister criticizes the other for). The tip ends with a stand-off sister battle as they pretend to almost paint the other rather than the frame.
Black window frames have the added appeal of making any home look just a bit more modern, especially if the siding of the home is a lighter color such as white, giving a more striking contrast. And like mentioned above, it can also help bring attention to outdoor views, especially if that's a major selling point.

Keep in mind that window frames aren't all the same material, so consider what you are working with before breaking out the paintbrush. For example, some experts will say that vinyl windows aren't the best material to paint, while other DIY painters said it was no problem at all. The primer choice and sanding process may vary depending on the material. 
If you've decided to try the black frame trick, don't forget to tape off your window (or use these tape substitutes) so you don't create a messy problem that would make potential buyers hesitate rather than rushing to make an offer.
For more tips from the HGTV sister experts, check out their HGTV show "Unsellable Houses."