7 Celebrities Share Their Go-To Music for Unwinding at Home
We independently select these products—if you buy from one of our links, we may earn a commission. All prices were accurate at the time of publishing.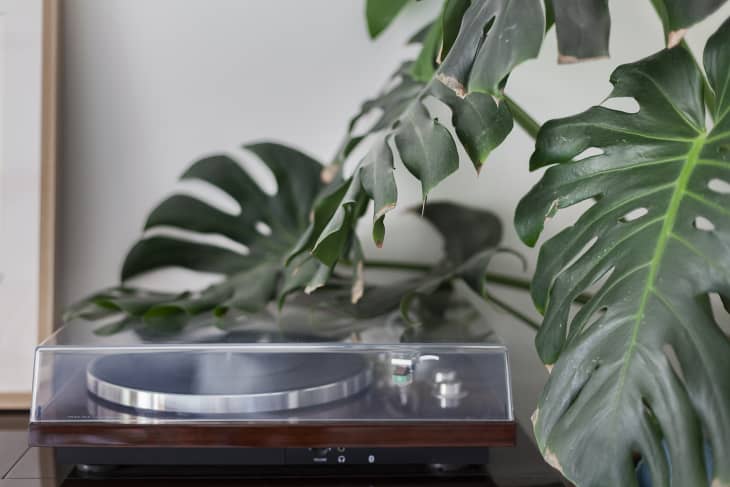 Music has the power to shift moods, like when you need to go from stressed to relaxed after a long day. It's all universal, too, so what you might be listening to is the go-to tune of your favorite celeb — and if you're curious whether or not that's true, you might be able to find out this very moment.
Follow Topics for more like this
Follow for more stories like this
From Danielle Brooks turning up some Emily King and Pj Morton, to Darren Criss cranking John Coltrane and Miles Davis (when he's not making his own music), we got the lowdown on what celebrities are listening to when they're trying to unwind at home. If anything, this list will give you some new songs to jam out to once you close your laptop for the day.
Taraji P. Henson: Wale
When asked what she would be listening to during her ideal night in, Henson mentioned that she would be turning up Wale's recent album titled "Wow… That's Crazy."

Buy: "Wow… That's Crazy" by Wale, $9.99
Anna Faris: Fleetwood Mac
For Anna Faris, it was a no-brainer — Fleetwood Mac was what her ears yearned for. But if Faris had to pick something else, she said that any kind of old school hip-hop will do the trick.

Buy: "Rumours" by Fleetwood Mac, $7
Aisha Dee: WITCH
Aisha Dee said that if she's not playing ukulele, she's listening to a '70s band called WITCH. "It's an acronym for 'We Intend To Cause Havoc.' They're dope," she told Apartment Therapy.

Buy: "We Intend to Cause Havoc" by WITCH, $40.98
Darren Criss: Miles Davis, John Coltrane
Another celebrity who's always creating music, Darren Criss said that if he's not the one playing, he's listening to Miles Davis or John Coltrane, two legendary jazz musicians.

Buy: "Classic Collaborations" by John Coltrane, $11.46
Danielle Brooks: Emily King, Pj Morton, YEBBA, and more
It's hard to pick just one favorite musician, so Danielle Brooks gave us a range for when she's looking to wind down. "Soft music. I love jazz, people like Emily King, YEBBA, PJ Morton, that kind of vibe would be my style," Brooks told Apartment Therapy. "Or if it's jazzy, some Coltrane or Sarah Vaughan."

Buy: "Scenery" by Emily King, $12.27
Misty Copeland: Billie Eilish
Drew Barrymore: Alvvays, Madonna, *NSYNC
Different moods call for different music, and unwinding doesn't always mean relaxing tunes. For example, in the past when Drew Barrymore's been on the way to meet her friends, all Barrymore's wanted to was blast "Just Got Paid" by *NSYNC.

In addition to that one particular song, she also spilled a few other favorites. "I'm listening to this band called Alvvays and their song 'Dreams Tonite,'" she told Apartment Therapy. "I was also listening to "Cherish" by Madonna and I was like, there's a whole generation that can rediscover this song. It's so cute and optimistic and has such a sweetness to it."

Buy: "Like a Prayer" by Madonna, $5.43
What's your favorite song or musician that helps you unwind at home? Let us know in the comments below!