The 4 Major Differences Between Zillow and Redfin
We independently select these products—if you buy from one of our links, we may earn a commission. All prices were accurate at the time of publishing.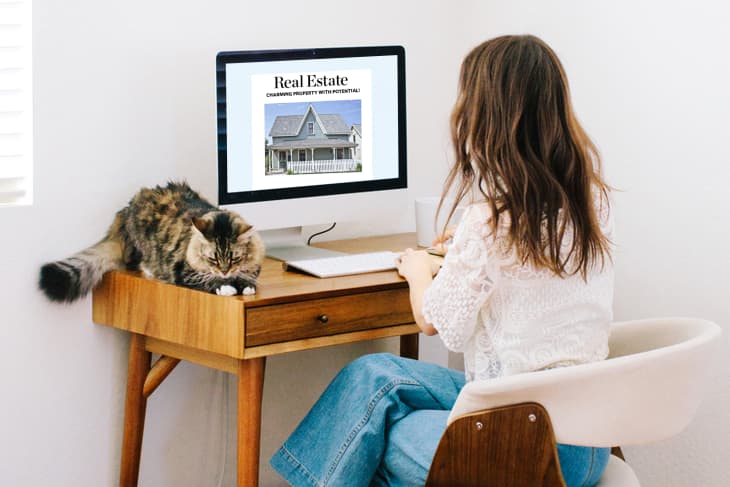 When discussing real estate, you may often hear that it's one of the most expensive — if not the most costly — decisions you'll make in your lifetime. Of course, that statement is often true, but many factors can impact the result. Everything from your Realtor to the mortgage company you choose can aid in having a better financial outcome when buying or selling a home.
Follow Topics for more like this
Follow for more stories like this
However, one component many folks don't give a lot of thought to is where the home is listed. With Zillow, Redfin, and local real estate company sites begging for your attention, where is the best place to start? The short answer is that it depends on your goals, and what may be right for one transaction may not be the best for future deals. To help you decide, here are the four major differences between real estate listing sites Zillow and Redfin.
Zillow has higher real estate commissions.
Although it's no fault of Zillow's, the real estate agent's commission on listings tends to be the standard 6 percent. This is a consistent practice among Realtors, with 3 percent designated for the listing broker and 3 percent going to the buyer's agent. Because Redfin is a brokerage as well as a listings aggregator, commissions can be as low as 1 percent of the selling price. This low percentage is excellent news for sellers. There are additional perks if you purchase a home through Redfin, too, as Redfin also offers a buyer's rebate.
Redfin is more accurate when valuing homes.
Both Zillow and Redfin give homes an approximate value, but the Zestimate provided by Zillow has proven slightly less accurate than Redfin's estimate. Final numbers depend significantly on the local market and demand for a property in your particular location. So, an estimate truly is a roundabout valuation. If you hire a qualified Realtor, they can conduct a market analysis to help you determine an asking price when listing a home. Conversely, a buyer's agent will help you come up with a fair price to offer the sellers to ensure that you're not overpaying unless you get into a bidding war with another buyer.
Not everyone chooses to buy or sell a home through a real estate agent, which is perfectly ok. However, one risk — especially as a seller — is that your home won't be promoted on the MLS unless you pay a fee to have it listed. Zillow allows folks to advertise their properties on their site, even if they are for sale by owner (FSBO), and having more eyes on your property is a big plus. Including FSBO homes is also why many people search for homes on Zillow. Unfortunately, Redfin will only show your for sale by owner home if you've paid for a listing on Fizber or FBSO.com.
Zillow is a pay-to-play marketplace, so Realtors bear the cost of listing their available inventory on the site. Because Redfin is a brokerage, it can pull information directly from the MLS. Why does that matter to you? New listings populate onto Redfin quickly, whereas it can take a little longer for a Realtor to list a home on Zillow. In a heated market, it's beneficial for both buyers and sellers to have properties in searches as soon as possible.
Zillow has a higher profile. 
Even though real estate sites aren't necessarily popularity contests, more eyes on your property — or access to more listed properties — can make a big difference. For example, Zillow currently has 2.4 million likes on Facebook and 424,000 Instagram followers, whereas Redfin pales in comparison with 486,000 likes on Facebook and under 85,000 Instagram followers at the moment. Nowadays, social media presence is an excellent indicator of which platforms folks gravitate towards.