10 Things to Add to Your Last-Minute, End-of-Summer Bucket List
We independently select these products—if you buy from one of our links, we may earn a commission. All prices were accurate at the time of publishing.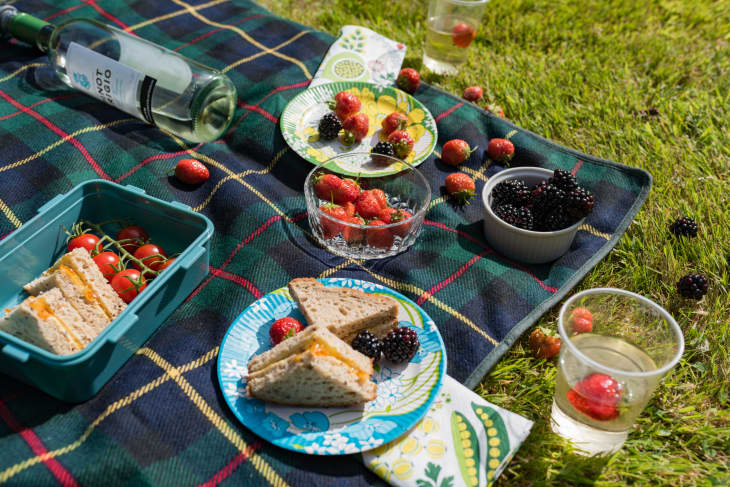 August usually feels like the Sunday of months. There is still possibility to bask in the sun, enjoy catching up with friends, or visit places that have been on your list for ages, but there's also the feeling that fewer action-filled days are on the horizon. The end of summer is so close you can see it on your calendar. Soon, the weeks of vacation-riddled Google Calendars and Fridays where you sign off early to get outside will be gone. 
Follow Topics for more like this
Follow for more stories like this
While new seasons bring new joys, bidding adieu to summer is always bittersweet. But do not fret! There is still time for one last hurrah before schools open back up, work picks up, and the autumn leaves begin to meet to ground. Here are 10 ways to make the most out of the last weeks of summer.
1. Email, But Make It Fun
One of the best ways to get informed about all the cool local events is subscribing to the email lists of your favorite venues, restaurants, bars, and museums. This will allow you to receive a specific list of events that are coming up from places that you already know you enjoy, while usually giving you early access and cheaper ticket options. 
Popular websites such as Airbnb might sometimes be booked all through the month. While this makes day-of or short-notice trips difficult, looking at more general websites such as Hotels.com or Expedia will provide you with more options at a variety of different price points. Also, it sometimes helps to call the specific accommodation by phone to check if there are any last-minute cancellations. Personal connections like phone calls are more likely to secure you a spot. 
Speaking of personal connections, sometimes getting tickets for shows or events you are interested in is easiest when you go straight to the box office. For example, many Broadway shows in New York have their own "rush" tickets: You can wait in line on the day of the show to score cheaper seats. Check whether, where, and when your desired Broadway show provides rush tickets through their websites. (And don't forget about Shakespeare in the Park if you live in New York!) 
4. Nowhere to Go? No Problem
There is a reason why staycations are so popular — they are one of the best ways to relax. The stress of traveling, adjusting, and spending money do not exist. The Italian saying la dolce far niente, or "the sweetness of doing nothing" really applies to those lazy summer days where you can take time to do absolutely zip before the pace of the world picks up again. Enjoy the slowness. (Here are some quick tips to make the most of your staycation.) 
With plane ticket prices skyrocketing, it might be easier to book some short-and-sweet local trips that are easily accessible via car, ferry, bus or train. This will allow you to save time and money while still having a change of scenery. Open a map and see where your finger lands! 
6. Vacation Can Be a Mindset
You don't need to change countries or cities to get in the vacation mood. Take time for yourself and experience your locale through new eyes. Spend hours in your favorite museums, go to bookstores and shops to peruse as long as you want, meet up with friends at places you've saved on your Google Maps. If you can't change your location, experience vacation through new tastes and conversations.
One of the best parts of the summer is the weather, so go on a picnic, walk around your neighborhood, listen to the birds chirp, watch the sunset and sunrise. If you are able to, plant some flowers or herbs, go camping or to a drive-in movie, attend an outdoor concert … Just do anything and everything that allows you to be outside. 
There are only a handful of things that can beat a day on the water. Find places close by that have access to lakes, rivers, or seas! All you need is a swimsuit, a towel, a cooler full of drinks, and some snacks to make the most of it.
Summer day parties are one of the most fun ways to get your group together or introduce some friends, play some lawn games, listen to music, and enjoy some light delicious snacks. Here are some tips for planning the best end-of-summer party. Don't forget to take photos — and don't be afraid to party first, clean later. 
10. Don't Put Pressure on Yourself 
Social media might make you feel like you are wasting your summer or somehow not optimizing it as much as everyone else. As hard as it can be, banish any FOMO. This is your summer, and no matter how or where you spend these last weeks of August, it will be lovely.