Five Below's Blow-Up Holiday Yard Decorations Are Quickly Selling Out
We
independently
select these products—if you buy from one of our links, we may earn a commission. All prices were accurate at the time of publishing.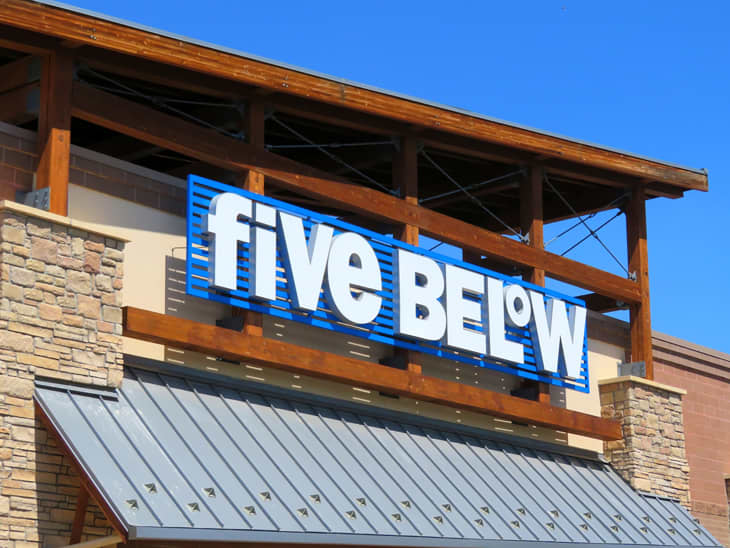 Decorating the inside of your home and your front yard for the holidays can quickly become an expensive and daunting task. Wreaths and garlands are smart options for minimal yet noticeable decorative items for Christmas, but there might be something that you're forgetting about: Inflatables — specifically, the extravagant ones that you see in most neighborhoods. 
Although your neighbors might choose to go above and beyond with their outdoor decor, Five Below's latest collection of holiday decorations includes five inflatable decorations that are affordable and easy to assemble.
You'll only need a few of these inflatables, especially the Big Inflatable Christmas Ornament, to create a low-effort winter wonderland in your front yard. Available in red or blue, this four-foot-tall ornament will bring joy to your world for just $12. Once you've set up your ornaments, check out the adorable penguin inside Five Below's Inflatable Snow Globe. Not only is the penguin wearing a charming holiday sweater, but it's also ice skating. Whether this is placed indoors or outdoors, you've got to admit that these two inflatable decorations will bring a smile to your face.
If you're looking for something more traditional, the six-foot-tall inflatable Christmas tree might catch your eye. After all, what's a winter wonderland without a Christmas tree to match? The product's description recommends placing water into the base of the inflatable for a bit more stability, but you can't go wrong with spending $15 on a hassle-free tree. There are no pine needles on the floor, no lights to plug in, and no branches to place on each tier — once you inflate it, you're done. 

Unfortunately, the other two inflatables (a gingerbread man and cute dog) are currently sold out online, but you might be lucky enough to spot one in your local store. However, the rest of the company's Christmas decor and clothing (including pet pajamas for your furry friend) are available online and in stores, so you'll need to quickly make your way to the closest Five Below.

Buy: Big Inflatable Christmas Ornament 48in, $12