This "Girl Math" Mindset Shift Makes Me Feel Like I'm Making Bonus Money
We independently select these products—if you buy from one of our links, we may earn a commission. All prices were accurate at the time of publishing.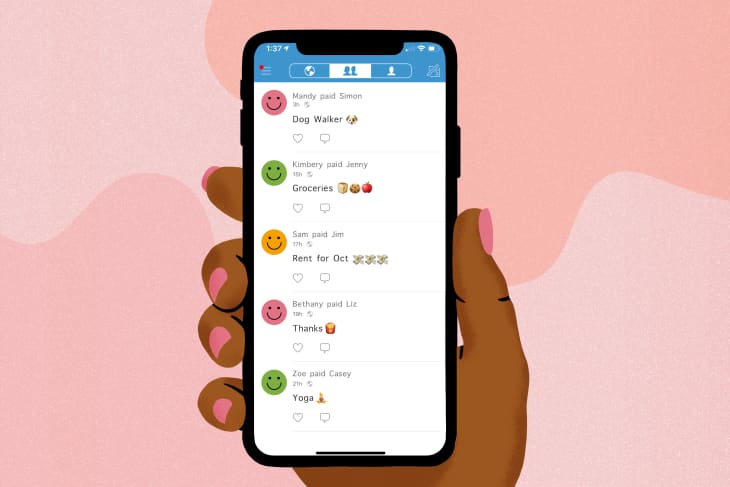 You know what I always say: Billionaires, they're just like us! They set sail on super yachts, but so what? I live on water, too — a flooded basement, to be exact. They have a strong portfolio of investments and assets — and so do I, in the form of my ever-evolving collection of disposable takeout containers. They stow away money in Swiss bank accounts. And you know what? So do I — sort of.

My so-called Swiss bank account is a prime example of the newly ubiquitous term "Girl Math." Girl Math is a way that people — primarily women — make a spotty justification for overspending on a certain item. Girl Math is actually rooted in multiple actual economic principles, but the concept is meant to be lighthearted and silly. It's simply a method to make yourself feel better about splurging.
TikTok user @mixedupmoney breaks down core examples of Girl Math in her viral video that showcases the various uses of sunk cost, prospective cost, and cost-per-wear to justify spending. (One of her examples: "If I buy a $300 purse but use it every single day, it will cost less than a dollar a day, which is basically free.") In addition, TikTok user @reegrummond uses Girl Math to break down the value of a potential *NSYNC reunion tour, with inflation. (Thank you for your service, Ree Grummond.)

With my Girl Math, I refer to my Venmo balance as my Swiss bank account. The way I approach the mobile payment app is simple: Whenever I have cash coming in to Venmo for whatever reason, be it a friend's contribution for a split cost or a Facebook Marketplace payment from someone who bought my used bookshelf, I let that money hang out in Venmo — out of sight, out of mind. Like a scrumptious Sunday stew, just set it and forget it. Thus, much like a Swiss bank account, my Venmo balance is totally neutral, with no funds lost and none gained. Girl Math!

The economic principle behind my philosophy is sunk cost, or money that has already been spent and cannot be recovered, according to Investopedia. If I volunteer to put the movie tickets on my card, that's money spent and unrecovered, despite my friends forwarding me their shares. Those shares collect in Venmo, where I forget about them until their convenience calls to me. Will my dad, Apartment Therapy superfan and lifelong Wall Street Journal subscriber Stewart Magnuson, say, "Actually, this is a sunk cost fallacy, and you're embarrassing me in front of the entire world?" Let's just say I will be avoiding the family group text!
When you treat Venmo like a sunk cost account, you accumulate funds over time and can designate those for whatever serves you. Personally, I cash out my Venmo for little treats, whether for myself or a loved one. For instance, if I'm on the verge of my next paycheck and want to stick to my allotted budget but could really go for two nights in a row of takeout, I refer to my Swiss bank account, Venmo, and treat myself … for "free!" 

I've also found it's easier to give the gift of money when it's not a transaction I need to budget for in advance. If a friend shares they're having a bad day, or a loved one in need could use a break, it's easy to send over cash for a pick-me-up coffee or a much-needed meal delivery, just because. It's "free" for me, but means a lot to the recipient. 

If you're comfortable embracing a little financial self-delusion in the pursuit of teeny nuggets of fiscal joy, try my payment app trick and see for yourself how easy it is to be a Girl Math magnate.