This House Flipper Has One Piece of Advice for Real Estate Newbies
We independently select these products—if you buy from one of our links, we may earn a commission. All prices were accurate at the time of publishing.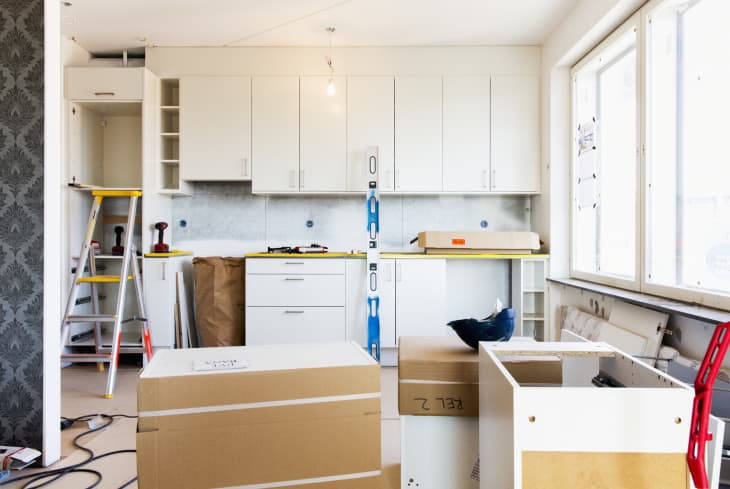 But not all flips are created equal. For all the hurried, move-in ready flips, there are renovators who are taking their time to intentionally and thoughtfully turn a dated or blighted property into a home that's ready to welcome its next chapter. 
Obviously buying the latter is preferable — but how do you tell the difference?
Matthew Durden of Washington-based Nine8 Redevelopment says the one move that can determine the difference between buying a successful, well-done flip or a lipstick-on-a-pig flop is…
"Check to make sure all the permits have been pulled," Durden explains. "Not all work requires a permit, but if the flipper has taken the time to pull permits, that's a great start. It indicates transparency." 
And he's seen it all, transparent and not. Early in his career, Durden saw other flippers passing off shockingly bad work, including a fire-damaged house where the flipper put patches over burnt spots to hide the destruction. A buyer would come in with no idea what's hiding behind freshly painted drywall. 
While permits may not encompass all the work that needs to be done in a home, a complete lack of permits probably indicates that it's time to dig deeper. Local laws determine whether permits actually need to be pulled, but often, anything pertaining to electrical, plumbing, gas lines, adding structures, renovating kitchens or bathrooms, or turning basements into finished living spaces would require a permit. "In my opinion, plumbing and electrical permits would be the most important as those problems can lead to major repairs further down the road if not addressed," he says.
A permit is only the first step — and discovering a lack thereof can be the canary in a coal mine. Durden warns that you may go to fix something and instead open up a whole host of issues, like an outlet revealing larger wiring problems. He recalls a recent incident: "On the house we recently acquired, the seller self-installed all new plumbing in the primary bath. It was done improperly and resulted in a plumbing leak into the ceiling. To fix the problem, we had to rip out all the tile and re-do the plumbing, costing us thousands of dollars we weren't expecting."
So, where do you start your research? Your city or county may have an online portal where you can search your address to see if permits have been pulled, as well as their current status, including whether they were issued or if they are still under review. "A simple Google search for building permits in a city and state should provide a homeowner with enough information to track down the online portal or office for their area," says Durden.
Beyond permits, take a look at the timeline. A house can't be flipped overnight — at least not if it's done right. "On our first project, we thought it would take four months," Durden says. "But there was so much to learn about scheduling contractors and we found ourselves on a tight timeline." Doing a good job takes time, and a quick look at the purchase and listing dates can tell you if this was too good to be true.