8 Projects Real Estate Experts Wish House Flippers Would Stop Doing
We independently select these products—if you buy from one of our links, we may earn a commission. All prices were accurate at the time of publishing.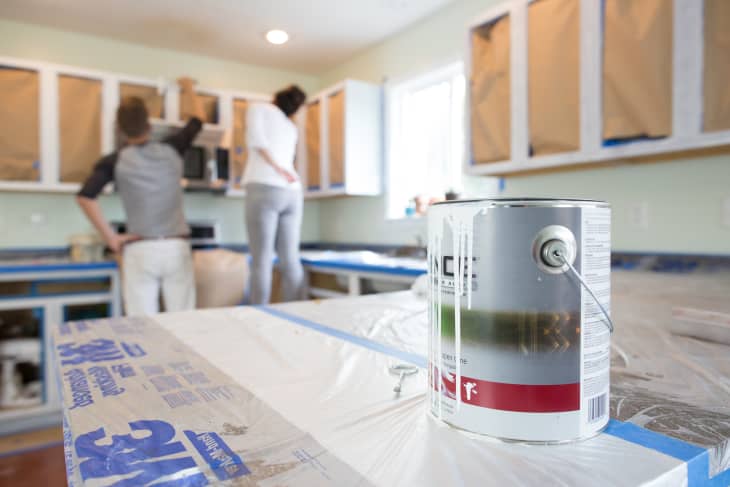 Sometimes those issues are a matter of preference rather than problems that need to be fixed right away. And when real estate agents see the same flipper-friendly projects over and over and over again, they notice them becoming trendy.
Follow Topics for more like this
Follow for more stories like this
Whether flippers are stripping a home of its original charm, installing another barn door, or knocking down all but the last remaining support wall, these are the eight projects that real estate experts wish house flippers would, please, for the sake of old houses, stop doing.
"This is an easy one. Stop knocking down walls! As home continues to be a place where we both work and recharge, quiet nooks have never been more important," says Jamie Grigg Manning of Exposed Brick DC. An open floor plan can be great — until several people have a Zoom call at the same time.
Realtor Jessica Evans, with the Love Live DC Real Estate Team, adds another shortcoming of the open floor plan: "The biggest issue I run into is when flippers create a fully open concept and don't include adequate storage and closet space." An open living-dining room-kitchen could be what you're looking for — until you realize you don't have a coat closet or a pantry. 
Sometimes it's easier to just cut it all down — literally. Wild flower beds and trees snaking across a property are an intimidating (and expensive) prospect for flippers looking to make a quick buck. Oftentimes, they'd rather bulldoze the lot rather than bring it back to life. Vikki Grodner with Hospitality Network Group describes her dismay: "Flippers have been known to simply clear-cut the landscaping on a beautiful lot to avoid the cost of making an overgrown lot look wonderful again." 
Sometimes, it makes the house stick out like a sore thumb, or, even worse, lays the groundwork for other flippers to come along and do the same. "It's an incredible turn-off to many buyers, especially in an older, established neighborhood," Holmes says.
Going Bold in the Bathroom
The contrast-heavy designs of modern farmhouse tile once felt fresh and daring, but it's now so ubiquitous in flips that house hunters find themselves asking, "Merola star tile…again?" That's why Evans didn't miss a beat when asked for her flip pet peeves. "Bold, decorative tile accents in the bathroom," she says.
Tearing Out Quality Fixtures to "Upgrade"
Realtor Georgi Gregori of Rare Form Properties is a historic home devotee who hates to see quality fixtures discarded in the name of "upgrades." She explains one particular flipping travesty she witnessed: "A flipper tore out a completely original deco bathroom — tile walls, arched shower opening, original tub and sink — and 'updated' it with big-box everything. Home Depot doesn't sell anything close to the quality, beauty, and craftsmanship of the 1930s."
Painting Gray, Gray Everywhere
Gregori has four words to explain this real estate grievance: "Flipper gray on everything."
Josie Rees, a Realtor with eXp Realty, echoes the sentiment. "About 95 percent of flipped homes I show to buyers all look the same: gray interior walls with white trim," she says. "Gray walls were popular on HGTV a few years back and flippers are hanging onto the trend for too long." She adds that it could work against flippers when every home looks the same — there's no reason for a buyer to remember one flip versus another.
Installing Farmhouse Looks Beyond the Farm
If a classic early 20th-century foursquare in the heartland is undergoing renovations, by all means, keep that barn door. But, as Rees describes the farmhouse look, "It's another HGTV trend that has stuck around longer than it should have." Flippers install a modern farmhouse barn door every chance they get, slap a coat of sea glass paint on it, and immediately see dollar signs. 
But buyers and agents are growing weary of the look. "If a buyer wants to remove these barn doors, they'll have to DIY or call in a contractor once they take the door tracks off the wall," Reese explains. "That includes caulking, painting and, in some cases, replacing drywall."
Removing a Home's Original Character 
There should be a happy medium between maintaining a time capsule and stripping the character completely from a home — but flippers never seem to find it. Gregori recalls a mid-century house that had been impeccably maintained by one family for decades, yet flippers came in and ripped out the original wood cabinets to install an ordinary open kitchen. "The house's character was replaced with new fixtures and finishes despite multiple offers from people wanting to live in the house as-is," she says.
Cutting Corners on Craftsmanship
It's no secret house flippers are looking for the highest ROI possible. It is a business, after all. They need to weigh the purchase price, renovation, and resale, and, since they can control the reno costs, they'll often cut corners to bring that number down. Rees lists a few of the egregious craftsmanship errors she sees: "Poorly laid tile and grout, misaligned tile designs, uneven laminate flooring along baseboards, cheap, incorrectly sized cabinetry, and messy caulking."
Flippers may think these details will squeak by an eager buyer, but Rees says, "Details determine whether a home looks cheap and buyers always notice the details."