Lauren Conrad Launched a Holiday Gift Guide On Amazon Handmade
We independently select these products—if you buy from one of our links, we may earn a commission. All prices were accurate at the time of publishing.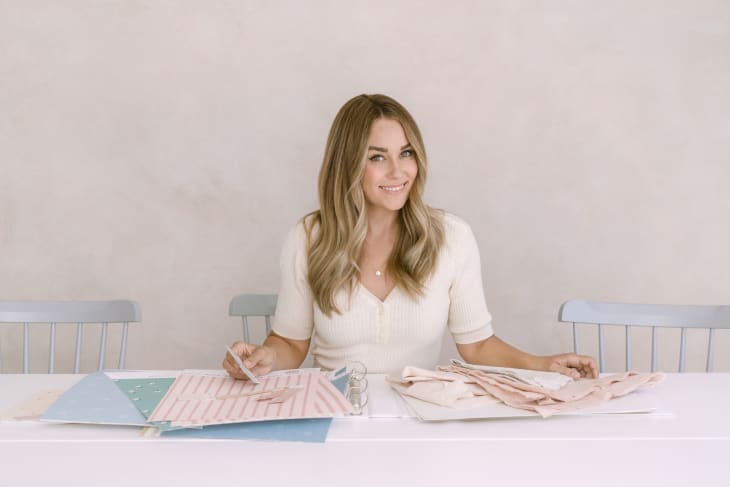 When you think of gifts arriving in Amazon boxes, a handcrafted, fair trade keepsake might not be the first thing that comes to mind. But this year, reality TV star and lifestyle mogul Lauren Conrad is teaming up with Amazon Handmade to provide gift suggestions that will provide just that, with a focus on staying connected to loved ones this holiday season.
On Thursday, Nov. 5, Conrad is launching a holiday gift guide on Amazon Handmade filled with thoughtful items sold by small craft-focused businesses, many of which are supported by her nonprofit shop Little Market. The common thread among these gifts? To help everyone feel cozy and connected at home while supporting artisanal makers.
If you're not familiar with Little Market, it's an organization that features handmade items designed and created by women in underserved communities around the globe, from Cambodia and Bangladesh to refugees who live here in the U.S. The non-profit's mission is to help these artisans by boosting their products and helping them earn fair wages, and Conrad's gift guide is filled to the brim with these fair trade goods.
As for long-distance gift recommendations, Conrad suggests keeping it simple. For example, this reusable burlap gift tote bag, made by artisans at CORR – The Jute Works in Bangladesh, can be used to wrap a gift in. Conrad says to fill them with baked goods and surprises for kids and, if possible, dropping them off at friends' doorsteps in town. "Anytime you can make someone's day with something small, it's so important," she adds.

Buy: Reusable Burlap Gift Tote Bag, $12
Another way Conrad is staying connected with long-distance pals is sending care packages with activities to do together virtually. "Send them an ornament, and trim your trees together to feel a little more connected," she suggests. "Or, drop off the Pink Glass Mixing Bowls Set and ingredients your favorite holiday cookie recipe for a virtual baking party."

Buy: Mini Lidded Ornament Baskets, $30