These Are the Most Popular Pet Names of 2022
We independently select these products—if you buy from one of our links, we may earn a commission. All prices were accurate at the time of publishing.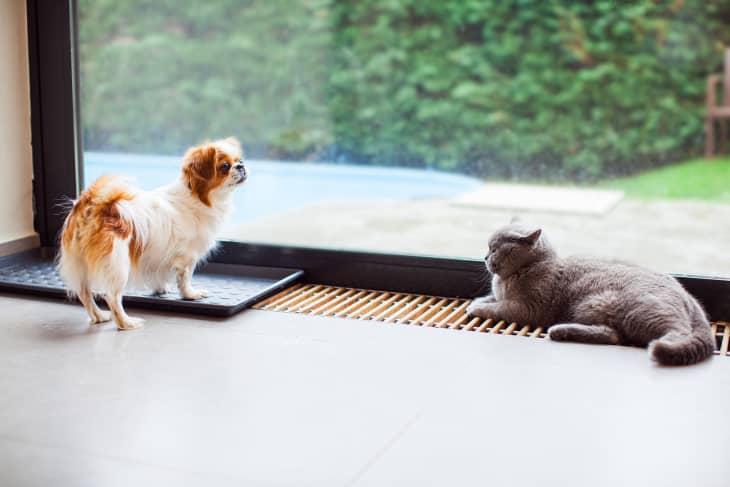 Looking for pet names? Rover has you covered. This week, the online pet care marketplace released its tenth annual Top Pet Names report, drawing from millions of names provided by pet parents to determine the trendiest cat and dog names in 2022.
Follow Topics for more like this
Follow for more stories like this
"Looking back at pet names data, we can see that the humanization of pets has become an increasingly influential macro trend for pet naming conventions," Kate Jaffe, trend expert at Rover, said in a press release. "Names we lovingly choose for our pets reflect our passions and lifestyles, and often serve as a time capsule for the moment we welcomed them into our families."
While Covid-19-inspired pet names like Covi and Rona big in 2020 and 2021, their decline in popularity is a sign that society is ready to return to "normal." However, Covid-19 vaccine-inspired names are still prevalent, with the name Pfizer trending up 185% for dogs.
Unsurprisingly, many pet parents have also turned to pop culture for pet naming ideas. Thanks to the popular "Game of Thrones" prequel "House of the Dragon," the names Targaryen (up 185%) and Daemon (45%) are trending for dogs. Meanwhile, the popular Gen Z drama "Euphoria" inspired the #1 trending dog name of 2022: Fezco, which is up 3,714% for dogs and 182% for cats.
And apparently, we do talk about Bruno. Disney's hit 2021 film "Encanto" dominated pet naming trends this year, with the name Mirabel trending upwards for both dogs (up 1,485%) and cats (up 932%). Other popular "Encanto" dog names include Isabela (up 93%) and Bruno (up 26%).
Meanwhile, the western drama "Yellowstone's" domination over TV ratings has translated into plenty of popular pet names. The main family's surname, Dutton, is trending up 485% for dogs and 682% for cats. Yeehaw! 
Most Popular Female Dog Names
Luna
Bella
Daisy
Lucy
Lily
Zoe
Lola
Sadie
Bailey
Stella
Most Popular Male Dog Names
Max
Charlie
Cooper
Milo
Buddy
Rocky
Bear
Teddy
Duke
Leo
Most Popular Female Cat Names
Luna
Lily
Bella
Lucy
Nala
Callie
Kitty
Cleo
Willow
Chloe
Most Popular Male Cat Names
Oliver
Milo
Leo
Charlie
Max
Loki
Simba
Jack
Ollie
Jasper