4 Things Sellers Hope You Won't Notice About Their "Move-In Ready" Home
We independently select these products—if you buy from one of our links, we may earn a commission. All prices were accurate at the time of publishing.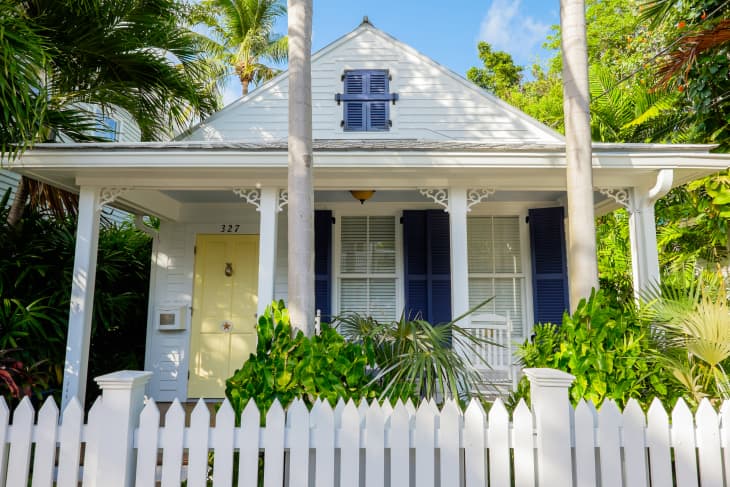 Real estate listings are notorious for trite phrases like, "must see to believe!" or "will not last!" Another one is "move-in ready," a phrase that is not only overused, but also misused. But semantics won't stop sellers, especially if they think they can get top dollar for their home in a tight housing market.
What does "move-in ready" really mean, anyway?
Follow Topics for more like this
Follow for more stories like this
In the most basic sense of the phrase, a move-in ready home is exactly that — a residence that you can move into, unpack, and start living in immediately. At the very least, it means the space is clean, the appliances are in working order, and the layout is already configured in a way that makes sense for your lifestyle. 
Blame it on all those binge-worthy home flipping shows, but in recent years, "move-in ready" often means a fully updated home with brand-new appliances. Or at least that's what buyers want it to mean, though sellers are not always on the same page.
Liza M. Parrilla, an agent with Century 21 Peak in Woodland Hills, California, works with sellers to get them the best price for their homes — even if it means being honest with them when their homes do need a bit of work. "I do advise a lot of times to do whatever fixes [they] need to do and do it right to get more for [their] property," Parrilla says. 
Parrilla also works with buyers and advises them on what to look for in a house that's touted as "move-in ready." Here are some things buyers should beware of, because some sellers are hoping you don't notice them.
The number of rooms don't match the listing.
Imagine the MLS listing says the property has two bathrooms. You show up for a tour and are surprised to see that there's really two and a half, because a new half bath was recently installed. Score, right? Not necessarily. Sure, there could have been an error in the listing, but it could also be that unpermitted work has been done on the house. That's a huge no-no, says Parrilla, and it could leave you as the buyer with a lot of fines from the city. This is where it pays to work with an agent. "It is our job to do a lot of due diligence when it comes to checking if things are permitted," Parrilla says.
The floors are covered in area rugs.
A rug might really tie the room together, but it pays to look past the strategic home staging to see whether said rug is covering up a badly scuffed floor. Buffing hardwood floors or installing a new one is an expensive (and frankly super annoying) project that requires you to clear out whole rooms at a time. It's no wonder sellers will try to skip it since they're on their way out anyway, leaving you to foot the bill instead.
The basement is unfinished.
To be fair, not every basement is destined to be renovated into an Instagrammable hangout spot. Still, as a potential buyer, you should ask why the basement has remained unfinished. Maybe it was only needed for storage and laundry. But what if it's really because the basement flooded during each of the past five rainstorms and the current owners have given up on the whole prospect of finishing it? Parrilla says be on the lookout for any type of stain or bubbling on walls and ceilings as evidence of water damage. If there is, it really should be disclosed by the seller or brought up during the inspection. 
There's no doubt windows are expensive, and professional installation can just about double their price. An inexperienced homeowner might check for any broken panes and, seeing none, call it a day. But what they really need to worry about is if they can keep your house secure and conserve energy. Old single-pane windows will be a major pain if you live in an area with extreme heat or cold, and so you might be on the hook to replace windows with energy-efficient ones so your energy bills don't resemble a second mortgage.  
Here are a few other things that can run up your homeowner's costs even before you've moved in:
A pool that's behind in its maintenance schedule
A crumbling driveway
A deck that's in need of redo
Old kitchen appliances
A temperamental HVAC system
A roof that's seen better days
Even though many buyers have been waiving the inspection in the hopes of securing the deal, Parrilla does not recommend it for her clients. She encourages them to get as much information as possible about the house, which includes learning about problems and issues that aren't readily seen.
If a seller lists a home as "move-in ready" when it's more "in need of TLC," then the house could linger on the market or get a few lowball offers (although again, this current market is bananas). But buyers also need to be realistic when it comes to what move-in ready truly means — and whether they are willing to move right in.