"NYC's Smallest Apartment" Is 55 Square Feet and Costs $1,400 per Month
We independently select these products—if you buy from one of our links, we may earn a commission. All prices were accurate at the time of publishing.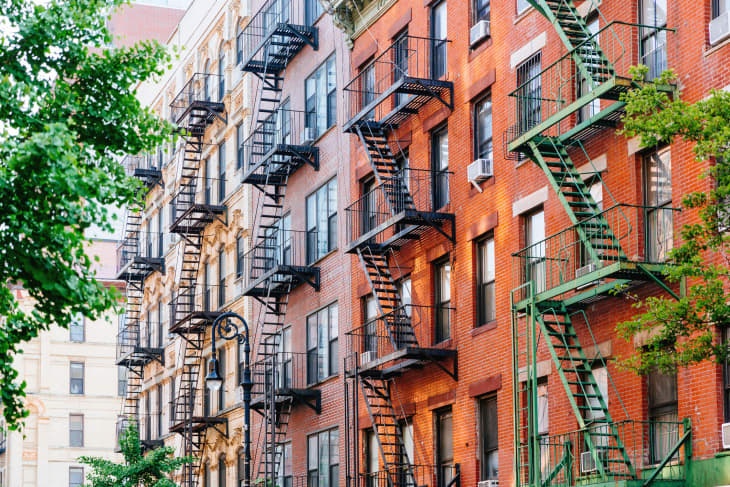 NYC has always been an expensive place to live, and with accommodations that are laughably small. This is no joke, though: there is a 55-square-foot rental that costs $1,400 per month.
In June 2022, SoHo-based real estate agent Erik Conover posted on Instagram about New York City's smallest micro apartment located at St. Mark's Place on the Lower East Side. It features, well, not a lot: it has a microwave, a sink, a vanity, a mini fridge, a closet, and a small television. If your sofa is compact enough, you could make it fit, but it's a tight squeeze.
The good news is that there is a sleeping loft. The bad news is that there's not much space on the upper level. In the video, Conover, who stands at 6'4 inches tall, extends his arms and easily reaches the opposing ends of the room. He then lies down and could barely stretch out, as his head and feet hit the wall.
At the end of the video, Conover then asks about the property, "Do you think it's worth it?" To which many of the commenters said nope. One commented, "Just when you think you've seen it all," while another added, "It is absolutely ridiculous how you could rent a three-story house with that money where I live."
How about you, would you live in NYC's smallest apartment?