TikTokers Are Mesmerized by This Deep-Cleaning Device That Strips Dirt from Jewelry, Glasses, and So Much More
We
independently
select these products—if you buy from one of our links, we may earn a commission. All prices were accurate at the time of publishing.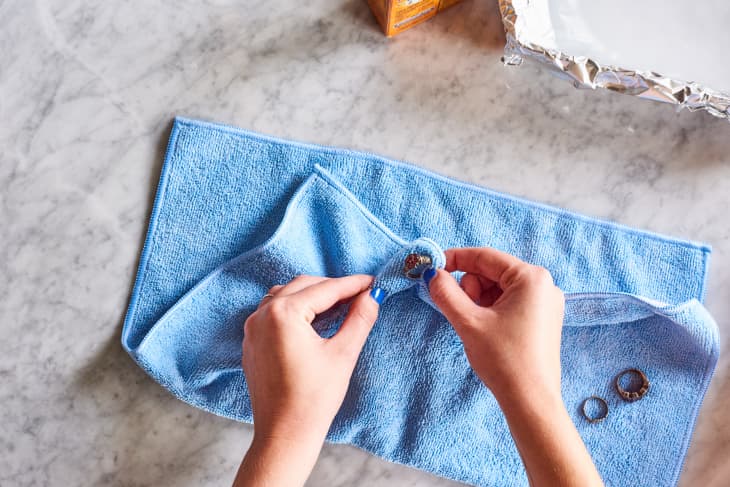 I try not to feel guilty about not cleaning things often enough, but I have a hard time stopping myself from feeling grossed out when I realize how long I've been using something without cleaning it. Unfortunately, this happens most often with personal items that I come in contact with on a daily basis: glasses, jewelry, shaving razors, and, worst of all, the mouthguard I wear at night to stop me from grinding my teeth into dust. (It was once completely clear; it's now tragically yellow.)
There is one type of device, however, built to clean all of these items, and it's been causing waves on TikTok. Ultrasonic cleaners use nothing but water and LOTS of tiny vibrations to dislodge dirt and grime from just about anything. They do a thorough job — you can tell by seeing how filthy the "after" water is — and I found one on sale at Amazon so you can bring the satisfaction of squeaky-clean belongings to your home.
To operate this gadget, all you do is plug it in, pour some water inside, drop in whichever goods you want cleaned, and press the start button. After three minutes of quiet but vigorous vibrating, it's ready to open up and show off the sparkling contents. This model is big enough to fit a pair of glasses or several tiny items such as rings, bracelets, earrings, watches, make-up brushes, nail clippers, and dental retainers. For $10 more you can get a larger version, but just be careful not to overload it or put in items that could damage each other (like pointy jewelry next to scratchable eyeglasses).
If you're skeptical about how much dirt vibrating water can really remove, look at the video embedded below and see how much gray gunk a single pair of glasses leaves behind. While this cleaning method is just as gentle on your valuables as a microfiber cloth, it's much more effective at getting rid of caked-on grease that builds up over time and ages your belongings. The only thing that microfiber cloths do better is remove tarnish from jewelry, but they can't make your eyeglass stems shine again.
Cleaning solutions are available to add to the water, but the jury is out as to whether those are necessary. Another important note is that you shouldn't keep items in the cleaner for way longer than the recommended time. It's also worth clarifying that this device is NOT safe to use with electronics such as headphones or smartphones. For those you'll need specialized brushes and wipes. Although, when those brushes get dirty you can certainly refresh them in an ultrasonic cleaner.
Amazon shoppers have been pleasantly surprised by the sparkling results from their devices. "I really did not expect this unit to do much. In fact I was quite prepared to return it if it did not perform satisfactorily," one reviewer wrote. "However, I put a couple of my wife's rings into it. The amount of 'crap' that was visible in the water when I was done amazed me. And each piece shined as though it were brand new. For a small gadget it does a huge job!"
Whether you want to partake in the TikTok fun or just want an easy way to keep your valuables looking their best, this tool is a smart addition to your cleaning collection.