The Financial Decision That Changed My Life Wasn't Working in Tech — It Was Leaving It
We
independently
select these products—if you buy from one of our links, we may earn a commission. All prices were accurate at the time of publishing.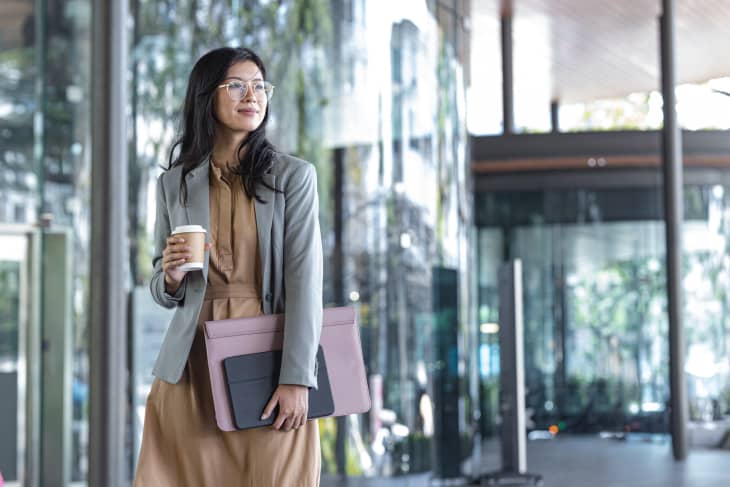 Sunday scaries never hit me hard until I was working my first corporate job — when the cycle of dread began following me every night. I would wake up in the middle of the night freaking out over missing an important meeting with a client. My anxiety was through the roof. As TikTok users would say, I could not live, love, and laugh in these conditions.
After graduating from college, I had no specific career plans as I kept an open mind to whatever would come my way. I spent most of my afternoons scrolling on TikTok when I wasn't filtering through job postings on LinkedIn. My algorithm took me to #TechTok, which sparked my interest in working in tech. 
Long story short: I landed a consulting job for a tech company that focused on healthcare IT. There was no room to negotiate my salary, which didn't feel like an issue. After all, I was just a fresh grad itching to join the workforce and get some beneficial experience. How bad could being a consultant be?
I guess I should have listened to the Reddit threads I had come across while prepping for the hiring process. Ex-employees mentioned being underpaid for working grueling hours as well as not feeling supported by their teams. I mean, hey, maybe not every team was like that. I hoped to be placed with one that would guide me through my first project, showing me the ins and outs. 
Once I had wrapped up a three-month-long training, I felt confident going into my first project. But, after some internal transitions a couple of months later, I was paired with a senior consultant that I didn't mesh well with. That was the beginning of the end. 
The confidence I felt after training faded fast, along with the excitement I had when I accepted the job. I knew I was miserable, and so did everyone around me. I tried to advocate for myself and communicated my needs and concerns to the project lead, but I just became a broken record. Even when my direct manager escalated the issue to leadership, we got nowhere. 
There was one thing left to do: I left my job. Of course, I whipped up a plan prior to my resignation. I knew enough was enough, but I also had an idea of what my next career move should be. My interest in finance was reignited after a few conversations with my significant other, who truly believed that I would thrive in that work culture. 
I made the decision to step away from tech and transition over to finance. And though changing industries can be nerve-racking, I'm so happy I did. The key to making this career change was to research, research, research. I looked into different roles I could see myself doing, including business analyst, marketing associate, social media manager, and investor relations coordinator. Then, I familiarized myself with the average salary for each role. With these variables in mind, I got to work brushing up my resume and applying to jobs that aligned with my interest and goals. 
Landing a new job was far from clicking "easy apply" and getting an offer, though. It was a lot of companies ghosting me, sending me rejection emails, and starting from square one. Ultimately, I felt that doing investor relations was more up my alley, and I accepted an offer from an investment firm.
Within my first two weeks at the firm, I already noticed a little bit of growth but also that excitement for development shining through. My new team consists of seasoned individuals who are more than happy to collaborate and ensure I'm not being thrown into difficult situations without guidance. I'm able to come into the office to get to know my colleagues and leadership more, and I'm getting the support and exposure I had hoped for.
Despite the experience I had working in tech, I still highly recommend exploring it — it's a massive field filled with different kinds of opportunities (many of which don't involve coding!). But for me, working in tech taught me not to stay in a job just because it's seen as desirable. I learned to not undersell myself or settle for the bare minimum, and to know my worth. 
This piece is part of Transformation Month, where we're showing off amazing home makeovers, brilliant tiny tweaks, inspiring before & afters, and so much more. Head on over here to see it all!