I'm a Style Editor, and This Is the Most Well-Designed Cable Organizer I've Ever Seen (And It's $28!)
We independently select these products—if you buy from one of our links, we may earn a commission. All prices were accurate at the time of publishing.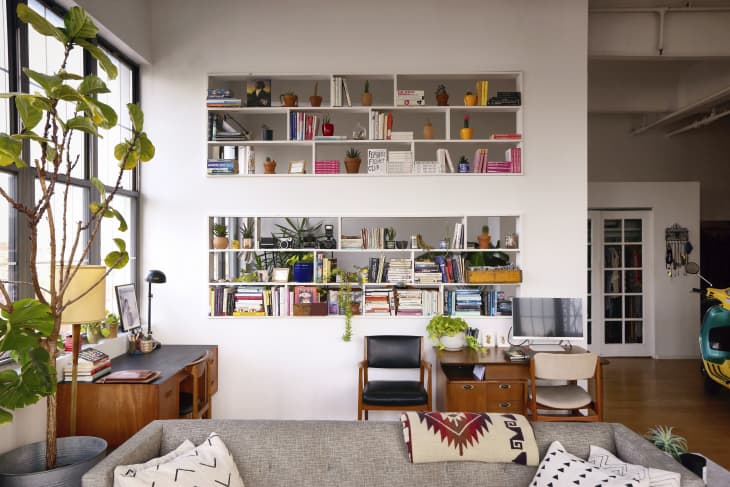 I recently did an inventory of every rechargeable electronic I have at home, and it was kind of astounding: iPhone! Laptop! Bluetooth headphones! Battery-operated lamp! USB lighter! Diffusers! Major kudos to modern technology for all the wireless devices nowadays, but this does mean that I have to keep a specific charger handy for all of the above. In fact, I've accumulated so many different charging cables (because, of course, they're never universal) that I had to find some form of storage solution, stat.
Follow Topics for more like this
Follow for more stories like this
For a temporary solve, I stuffed every charger inside a Rifle Paper Co. keepsake box. It gets the job done while stowed inside my TV stand, but it's not really designed for organization. Basically, the inside of that little stuffed-to-the-brim box now resembles a giant cord cluster, and most of the time I honestly don't even know which charger goes to which product. That's why I've been on the hunt for an affordable replacement with built-in pockets or compartments. I envisioned something super simple and bare bones, but my search actually led me to the ultimate (stylish!) cable storage hidden gem: Amazon's Yesesion cord organizer box.
Where most cable management boxes I browsed didn't necessarily seem the prettiest, per se, Yesesion's lidded version is fully display-worthy. It features three pill-shaped tiers — two with dividers and one without — that stack together to form one compact, well-designed storage unit. These separate, too, so you can configure them in whichever order you want. Or, keep the layers completely detached and use them as individual desk drawer or top-of-dresser storage trays (the world is your well-organized oyster!). That said, beyond just electronics, this customizable box works well for stashing office or craft supplies, accessories, and even extra beauty products.
Back to cables, though, this multifunctional find is perfectly designed to keep all your chargers in check. For one, it comes with 20 wire ties (!!!) to nicely corral and consolidate extra cords, already making them that much more neat and accessible from the get go. Each of the box's three tiers also measure 1.5 inches tall and 10.5 inches long, with the ability to fit 8+ smaller cables and/or power adapters throughout the included pockets, plus longer accessories (like laptop chargers) in the spacious single compartment. You can go the extra mile with stickers or a label maker to identify specific cords and their placement, too.
The Yesesion plastic cord organizer box comes in blue or pink, both with a matching (optional) brass-adorned lid. Of course, you can't go wrong with a plain old clear plastic cable organizer, but I love this option if you don't have space at home to hide an organizer in the first place — not to mention it's especially functional and well-laid out, of course. And at just $27.99, it arguably costs just a little bit extra compared to any standard, less-aesthetically-pleasing counterparts. Basically, cord concealing (or jewelry storage, or hair tie organizing) has never looked so design-forward, for less than $30.