9 Celebs Share Their All-Time Favorite Board Games
We independently select these products—if you buy from one of our links, we may earn a commission. All prices were accurate at the time of publishing.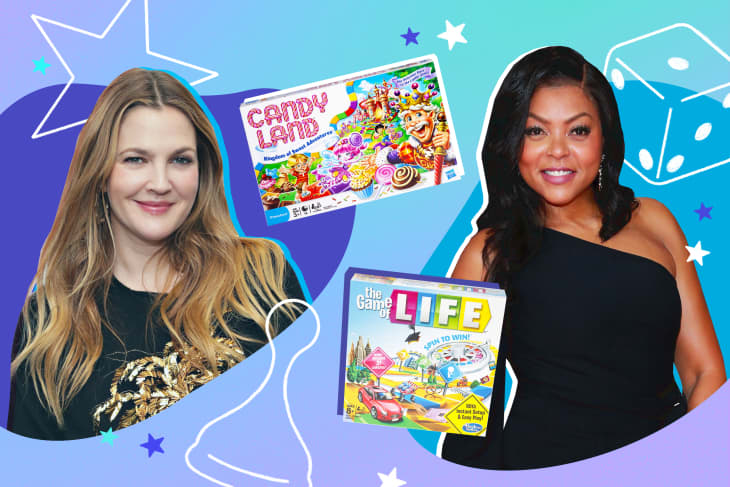 As you're starting to hunker down for the winter ahead, you might be building up your board game stash for optimal at-home entertainment. And with so many genres to choose from—roll-and-move classics, abstract, wargames, etc.—it's hard to narrow down the possibilities. So, why not let celebs do it for you?
Follow Topics for more like this
Follow for more stories like this
See below for nine celebrities and their favorite board games they'd play any night in:
Darren Criss: One Night Ultimate Werewolf
Taraji P. Henson: Life and Monopoly
Busy Philipps: Sorry
When asked what her perfect night in at home looks like, Busy Philipps says that a family game night is at the top of the list. "We have a lot of games the girls love. Sorry is a favorite, and when I was a kid my sister and I loved it," Philipps said.

Buy: Sorry, $12.99 $7.88
Jonathan Scott: Scrabble
Jonathan Scott of the Property Brothers doesn't mess when it comes to playing Scrabble, his favorite board game. "I will point out that I happened to destroy my whole family at Scrabble the other night," Scott recalled. "Not only did I go out with all my letters, which got me an additional 50 points, but I also doubled the next closest score… just saying."

Buy: Scrabble, $26.25
Drew Barrymore: Life, Operation, Candyland, Chutes and Ladders, and Catapoly
Nate Berkus: Zingo and Pictionary
When it comes to playing with their kids Poppy and Oskar, Nate Berkus says that Zingo—a children's bingo game—is their family's go-to. But when it's just him and husband Jeremiah Brent, they're all in for Pictionary.

Buy: Zingo, $19.99
Aisha Dee: Connect Four
Even though during our interview, Aisha Dee mentioned she'd rather not play board games with friends and family since it gets competitive, she does enjoy a good game of Connect Four.

Buy: Connect Four, $11.99 $8.39
David Burtka: "Game of Thrones" Risk and Apples to Apples
David Burtka recently gifted husband Neil Patrick Harris a "Game of Thrones" Risk game, which he equally as excited about. Otherwise, Burkta is all about Apples to Apples. "It's great for kids because—yes, there is a lot of pop culture—but there are a lot of words that they are learning about, and it's fun."

Buy: "Game of Thrones" Risk, $82.49