Dyson Came Up with 44 Science Experiments to Keep Your Kids From Being Bored
We independently select these products—if you buy from one of our links, we may earn a commission. All prices were accurate at the time of publishing.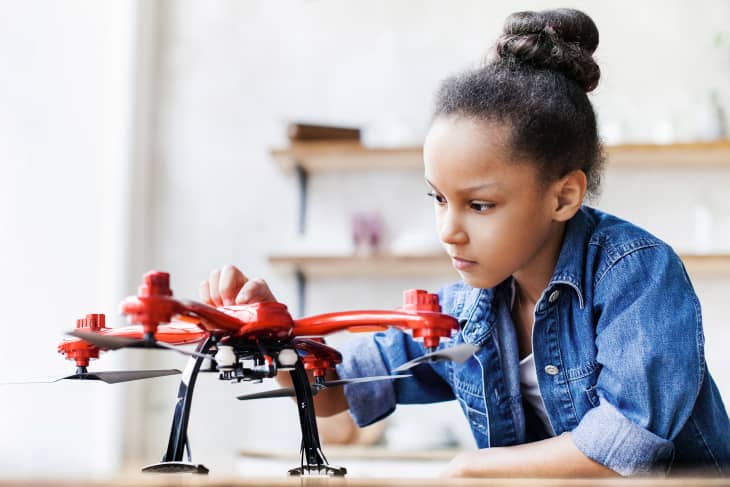 To help children learn (and stave off boredom) while classes have been indefinitely suspended, Dyson has created a free set of 44 engineering and science challenges to try at home.
One project, for instance, involves crafting a balloon-powered car using a balloon, a plastic cup, straws, thread, and rubber bands to demonstrate Newton's Third Law. It's a simple yet challenging task that will keep the children busy for hours, not to mention, a tidy activity that doesn't involve chemicals or explosions in your living room.
Other experiments include building a submarine periscope, squeezing an egg into a bottle without cracking it, and making a lava lamp using food coloring, Alka-Seltzer tablets, vegetable oil, and a flashlight.
The challenges came out in 2016, but Dyson is re-promoting them to encourage students to continue learning amidst self-isolation. "Using challenges like these, the James Dyson Foundation encourages young people to think differently and realize their engineering potential," the company wrote. "You might make lots of mistakes trying to solve each task, but don't give up—and have fun." You can head on over here to see the experiments.