Good News, You're Probably Already Doing Marie Kondo's Best Gifting Strategy
We
independently
select these products—if you buy from one of our links, we may earn a commission. All prices were accurate at the time of publishing.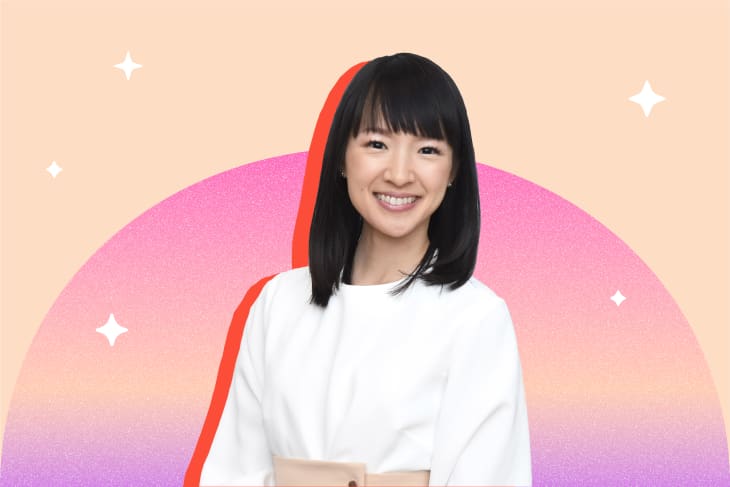 Shopping for your favorite people can be the biggest challenge you'll face during the holiday season: you want to get them something unique and original, but also practical and functional. If you find yourself putting a lot of thought into each individual present, wondering if you're spending too much time doing so, let this be a comfort to you: Marie Kondo does the same exact thing.
Over the weekend, the organizing expert posted about her gift-selecting strategy on Instagram. And even though her decluttering methods can be time-intensive, her gift philosophy is the opposite—you just have to put in a little extra thought. In fact, it's so simple that there's a good chance you've been thinking like Kondo all along!
As Kondo mentioned in her caption, she takes a step back before jumping into buying a gift. "I try to recall things about my loved one's lifestyle, work and interests. I imagine what would spark joy based on his or her personality." Taking a stroll down memory lane and thinking about the person is key to finding a present that will be special to them. Like Kondo also said, a meaningful gift is felt when the person actually connects with what is given to them.
But that doesn't mean you to need stress yourself out over getting something that's the opposite of generic. For example, if you know their all-time favorite bottle of red, or that they absolutely love white lilacs and pink roses, there's nothing wrong with going for it. And when you think of that perfect thing, make sure to make a note of it so you don't forget!
So if you're stuck on that friend who doesn't need anything but you then remember their corgi named Ollie is the light of their life, maybe you invest in a pet portrait. Or if your mom didn't give you any ideas this year, but you remember seeing her name on the library waitlist for a book she's been dying to read, maybe you invest. Reflect on why you love that person and what makes them… them.