I Love These Mattress-Like Slippers so Much That I'm Gifting a Pair to My Mom for Mother's Day
We independently select these products—if you buy from one of our links, we may earn a commission. All prices were accurate at the time of publishing.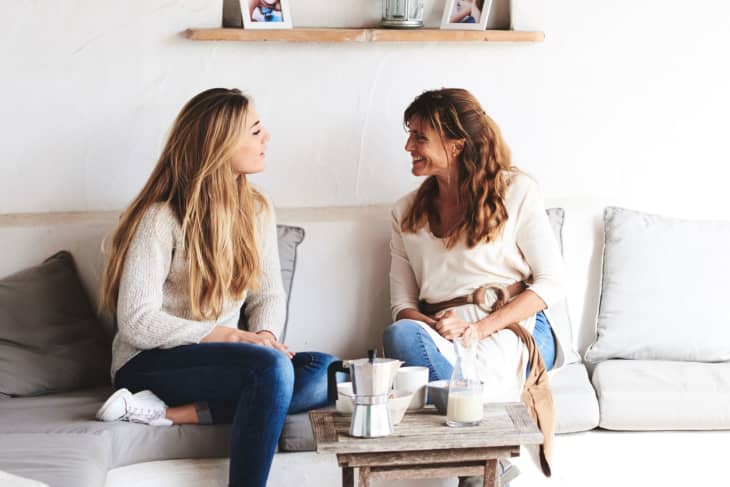 When I started working from home, there was one item that became a surprising priority for me: slippers. I had always been a fan of kicking off my shoes and changing into thick socks the minute I walked in the door, but when I started spending much more time at home, I realized you can't take your shoes off if you don't put them on in the first place! So, slippers became a much-needed accessory. I've been testing out different styles from slides to sneakers, and there's something to love about each pair. Lately, my indoor footwear of choice has consistently been the Unwind Slippers from NAOT, which are so good that I just had to share all of the details.
Follow Topics for more like this
Follow for more stories like this
Having put the Unwind Slippers on minutes after they arrived, I knew right away that I liked them. The slippers are super soft to the touch with their quilt-like polyester exterior and smooth, fleece-lined interior. The sole is made of a hard polyurethane (plastic) that separates the fluffy part of the slipper from the floor, a detail I love because I can wear them all over the house without picking up dust or getting them wet in the bathroom after a shower. There were so many qualities about these slippers that I adored right out of the gate, but when I experienced the relief they provided to my tired ankles and feet, I elevated them to game-changer status.
The insole of the Unwind Slippers is made of mattress foam padding. Yes, they're basically beds for your feet. I'd already fallen head over heels for their warmth and coziness, but a few minutes after I put them on and started walking around, I could feel the pressure on my ankles reduce significantly — now, I wear them all the time.
I adore these slippers so much that I'm grabbing another pair for my mom for Mother's Day. She actually tried mine on when they were first delivered and got a taste of how comfortable they are. And since she also works from home and is on her feet for hours on end doing tasks around the house, I know she'd love a pair of her own. Unlike me, she has hard flooring all over her living room, kitchen, and den, so the soft padding of the slippers will be a much cozier alternative. NAOT also offers a gift set that includes the Unwind Slippers, a lavender bud sachet, a candle, and mineral lotion — all things she already happens to love! Despite my mom and I always telling each other about products we've bought, tried and enjoyed, we don't have too many matching items, but this is a mother-daughter twinning moment that's just too good to pass up.

Buy: Unwind Slipper, $59.95