4 Projects That Won't Increase Resale Value, According to a Florida Realtor
We independently select these products—if you buy from one of our links, we may earn a commission. All prices were accurate at the time of publishing.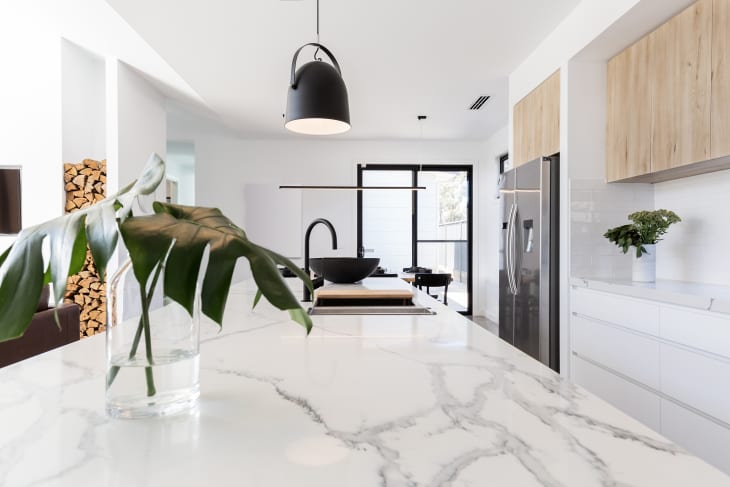 Location is a big deal in real estate. Of course, it's not just about homeowners having easy commutes to work or convenient access to the people and places they visit most often. A property's location also has to do with whether or not that home renovation project you're sinking your hard-earned cash into is going to pay off at resale. 
I spoke to Denis Smykalov, an agent with Wolsen Real Estate in Miami, to get the scoop on what homebuyers like to see — or rather, what they don't like to see — in the Sunshine State and beyond. 
Planting Trees That Block a Beautiful View
Curb appeal is important and, as Smykalov says, "Landscaping is always a good idea." Some might argue that trees native to the state, like those gorgeous, swaying palm trees, are a view of their own. But that's not necessarily the case when that towering tree blocks a picturesque water view or all of the Florida sunshine, he explains. 
Yes, trees add privacy and much-needed shade. But Floridians should choose their flora carefully, advises Smykalov, opting for trees of moderate height that can continue to provide shade and privacy without losing the view.
Adding a Backyard Hot Tub
A house with a backyard pool is not hard to find in Southern states, where there's year-round pool weather. While a hot tub could be a great accent to a backyard oasis elsewhere in the U.S., it's a bit of a tough call in this humidity haven.
"It depends on the property," Smykalov says regarding the decision to add a hot tub. "If you have enough room on the land and it's [worth] a few million dollars, you can have it." But in general, citing Miami's summer weather especially, he says, "People don't really ask for hot tubs. Pools? Yes."
Installing Ultra High-End Finishes
To be clear, this one does not apply to the luxury real estate market in Florida (or anywhere else, for that matter). While many people can appreciate a spa-like bathroom, they'll also feel a little lightheaded when the price tag for one done up in high-end marble soars to six figures, as it did for one of Smykalov's clients. "He's not ever getting money back on that," he says.
Aside from location, comps (comparable properties) are everything in real estate. If you hope to get back money at resale for your renovation, you'll have to be realistic with your property's value and that of similar homes in the neighborhood before choosing the best of everything with finishes and appliances. 
Of course, if you plan on living in your current property for a long time, by all means, make whatever renovations you love and will enjoy, says Smykalov. But if resale is in the nearer future, it pays to take a more business-like approach — a "cold-hearted" one at that, he says — and make renovation decisions that will positively impact your bottom line.
Skipping Important Fixes for Cosmetic Ones
Florida buyers are rather savvy, but where they do have knowledge gaps about home construction, their home inspector will gladly fill them in. Cosmetic upgrades can make for a great first impression, but it will fade rather quickly when a buyer realizes the roof needs work or the central air needs an overhaul, according to Smykalov. In an area known for hurricanes and extreme heat, these could be deal breakers, arguably more so than having an outdated kitchen. 
In the end, it's your house, your rules. If you just moved in and have no intention of leaving for years, if not decades, go ahead and spend all the money you want sprucing it up just the way you like it. But if you've got plans to sell, talk with a real estate agent experienced in selling homes in your area to get a clearer idea of what features buyers want most.