Increasing Rent Costs Create Dire Situations for Domestic Violence Survivors
We independently select these products—if you buy from one of our links, we may earn a commission. All prices were accurate at the time of publishing.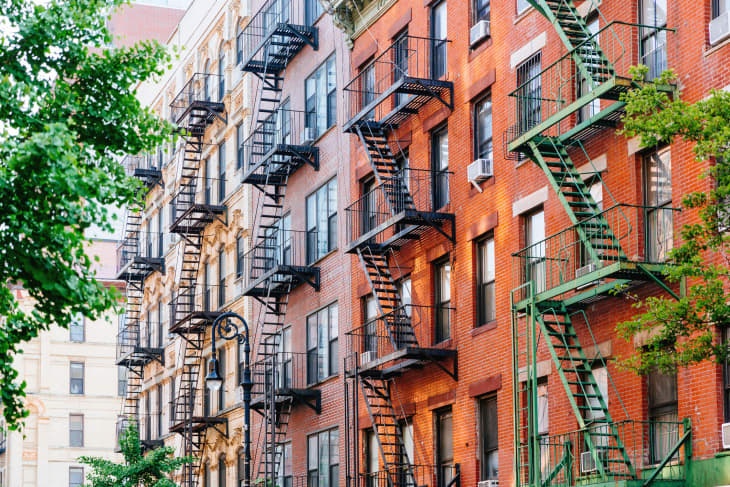 Trigger warning: This post contains descriptions of acts of domestic violence.
Follow Topics for more like this
Follow for more stories like this
When her husband threw a knife in her direction during the summer of 2021, Emily Courter knew she needed to escape. But, because he was financially abusing her — keeping money from her, tracking every dollar she spent, and more — leaving wasn't so easy.
Courter, who's now a freelance writer in New Hampshire, had no idea what to expect for the costs of living. "When I started to do my research, the only words to describe how I felt were overwhelmingly distressed," she says. Without money or a good credit score, she felt there was no way she could afford the high cost of rent and everything that comes with it. 
She's far from alone. "One of the most common obstacles that domestic violence survivors face when considering leaving an abusive situation is financial dependence upon their abuser," says Michelle Jewsbury, a survivor and the CEO and founder of Unsilenced Voices, a global domestic violence nonprofit organization.
Because of her predicament, Courter experienced a near-constant headache, trouble sleeping, irritability, and brain fog. "The mental stress of finding and affording a place to live gave me new gray hairs, and I'm not even being hyperbolic," she says.
There are two main culprits behind the concerning rent increase, according to Anthony Martin, the founder and CEO of Choice Mutual. One is supply and demand: More people want to rent units than there are units available. The other is the expiration of affordable leases that were offered during COVID, which are being replaced by longer-term, more expensive leases.
Clearly, that's a terrifying thing. "With rent and home prices increasing, people are feeling stuck in abusive relationships, and reports of domestic violence reached an all-time high during the pandemic," Jewsbury adds. "My concerns are that more people will die from domestic violence or wind up homeless."
So, will landlords be empathetic to survivors? Martin says it's unlikely — but there is hope. "Organizations exist all over the country who do offer victims of domestic abuse housing support," he adds. "One such organization is Partnership Against Domestic Violence (PADV) with their Helping Hearts with Housing initiative that offers rental and other financial assistance to get survivors into their own community-based apartments, as well as providing additional resources for escaping the cycle."
Jewsbury recommends reaching out to domestic violence organizations, too, or asking someone to do it for you. "You can also directly apply for financial assistance grants for housing or other basic needs on our website," she adds. "If you can get to a phone, give us a call, and fellow survivors will help point you in the right direction."
Courter's mentor gave her a different suggestion that other survivors can consider: being a housing director or "house mom" for a sorority — a job that offers room and board. "She linked me to a couple of jobs as well as the Indeed page for similar roles, and I started to apply," Courter shares. After getting two job offers, she moved into the sorority house three weeks later.
Domestic violence is a scary, serious situation in which leaving can be incredibly hard for many reasons — including the increasing cost of rent. But with the help of organizations and loved ones who can share resources and draft plans for leaving, living freely is possible.
If you're experiencing domestic violence, you're not alone. You can call the National Domestic Violence hotline at 1-800-799-SAFE (7233), message them over the chatline, or text START to 88788.