This Stylish, Multipurpose $45 Basket Can Be Used to Control Clutter, Store Linens, and as a Planter — and It Has More Than 3,700 5-Star Reviews
We independently select these products—if you buy from one of our links, we may earn a commission. All prices were accurate at the time of publishing.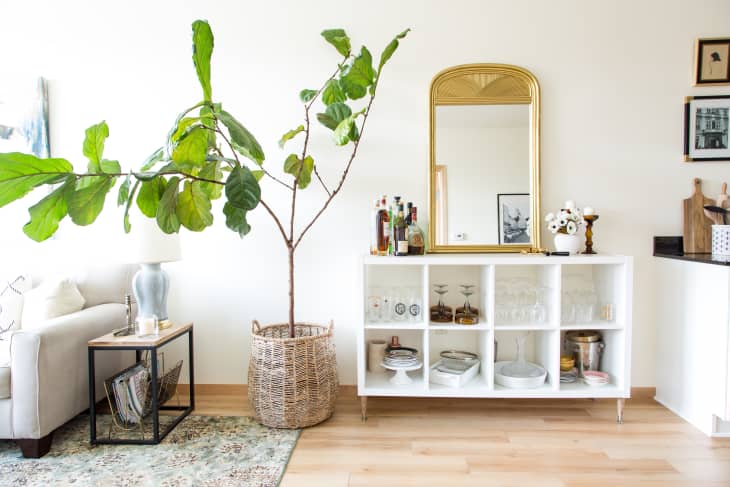 The great thing about baskets is that even though they technically do take up space, you're not actually sacrificing those underlying surfaces. If anything, you're increasing their holding capacities. See, you can only stack so many things neatly on a shelf, whether we're talking books, charging devices, or any number of miscellaneous objects. But with a basket, you can throw a bunch of random stuff inside and not worry about whether it looks like a jumbled mess. Your disorganization stays a secret! In fact, the given area often looks better off than it did to begin with. The secret is finding the right basket for your space. Some bins can look cheap and chintzy, so it's best to stick with natural-looking materials, like jute or classic wicker. I mean, just look at this beautiful basket we found on Wayfair's website. We're not surprised that it's a favorite among shoppers, and right now you can get it for 43 percent off!
Follow Topics for more like this
Follow for more stories like this
Your final discount actually depends on which color you choose. The basket is available in black and white, pink and white, and, our favorite, a medium brown hue that's easy to style with many other decor pieces. Measuring 20″ wide and 19″ tall, the basket almost seems bottomless in terms of the amount it can hold. Whether you use it to store linens, hold office supplies, or conceal a less-than-aesthetically-pleasing plant pot, this item does it all with style. Its handwoven wicker material sports a braided appearance, adding texture and contrast to otherwise minimal spaces. The basket also has a hard, dry finish, meaning it'll hold its shape no matter how much you fill it. Finally, two upturned side handles give it a charming U-shape and allow you to carry it from room to room with ease.
With all these appealing qualities, it's no wonder Wayfair customers rate this product so highly. It has more than 3,700 five-star reviews on the site, with one reviewer writing, "This basket is beautiful! Very well made and larger than I anticipated. I use it to store extra throw pillows in the living room. Goes great with (the) coastal theme!" Others wrote of using their baskets to neatly store shoes at their front entryways, to carry laundry, and to hold crafting supplies. In essence, what you do with the basket is completely up to you! But one thing's for sure: You won't find a more elegant storage solution than this one.