The Allergy-Fighting Handheld Vacuum That Amazon Reviewers Say "Cleans the Unseen"
We independently select these products—if you buy from one of our links, we may earn a commission. All prices were accurate at the time of publishing.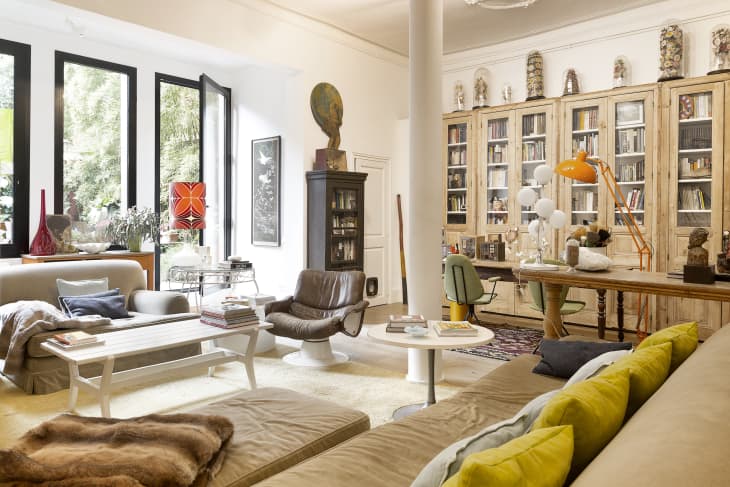 As fall gets closer, hopefully there will be some reprieve from the fiery temperatures and mosquito-plagued days of summer. But if there's one thing allergy sufferers can definitely count on, it's the watery eyes, itchy throats, and unrelenting sneezes brought on by ragweed pollen, dust and other irritants. Unfortunately, there's little you can do to control the allergens outside, but you can try your best to prevent them from taking up residence inside your home. Keeping blinds and furniture clean with the traditional feather duster is never a bad idea, but it might not be enough. You'll need something much stronger, namely, a vacuum that doesn't undermine the goal by stirring up even more air pollutants. Lucky for you, Amazon is selling a machine designed for this exact purpose. The RAYCOP Lite Handheld Allergen Vacuum promises to help eradicate that pesky dust and pollen in no time.
Follow Topics for more like this
Follow for more stories like this
This easy-to-transport handheld vacuum is unique in that it has pulsating pads that vibrate at a high frequency to loosen trapped dust. But you won't have to worry about those particles then floating up to contaminate the air, as the RAYCOP Lite also includes a HEPA filter. This powerful filtration system captures even the most microscopic dust mites, leaving surfaces spotless and sinuses clear. With this machine, you're not just limited to vacuuming the floor; it also works on sofas and beds! "I'm very good at vacuuming on a regular basis and washing the sheets frequently, but I had no real way to clean our duvet," wrote a reviewer who suffered from postnasal drip. "… I bought this, used it on the mattress, mattress pad, and duvet, as well as the carpets in the apartment. Lo and behold, the very next day, my drip was gone." Once you're done, the filter is also super easy to remove and wash.
Customers also reveled in how compact and simple this product is to use. "It is essentially a one-button operation, so anyone that knows how to use a vacuum can operate this device," one of them shared. In addition to its pulsating pads, strong suction power, and HEPA filter, the RAYCOP Lite also uses UV light to kill bacteria and prevent dust mites from multiplying. Those who own pets will know it's impossible to kick a dog or cat out of bed once they've decided it's their place. But washing the sheets on a daily basis in order to avoid further irritation is just not practical. Well, the solution is right here. All you have to do is press the on-switch.