One Creator Is Challenging Mobile Home Stereotypes with Her Viral TikTok
We
independently
select these products—if you buy from one of our links, we may earn a commission. All prices were accurate at the time of publishing.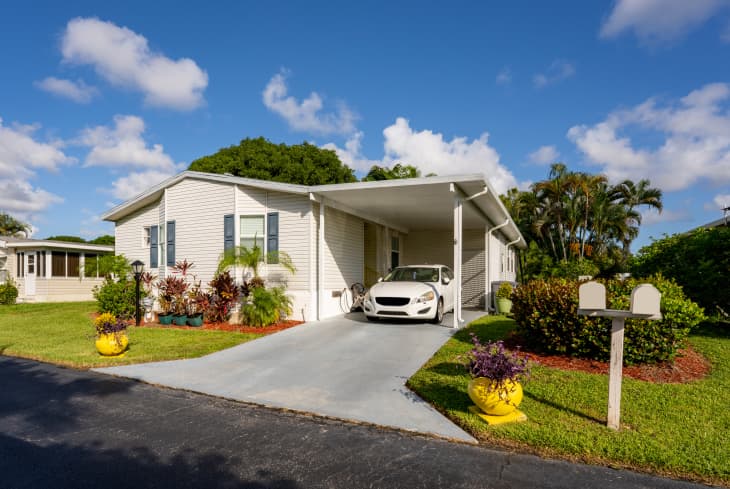 Amid trends of renovating tiny homes and airstream trailers, there's a living space that's been left out of the conversation. Mobile homes, often referred to as trailer housing or manufactured homes, are affordable housing options that are somewhat similar to tiny homes, due to their miniature size in comparison to an average house. The reputation of mobile homes has deemed them as small and traditional, however this TikToker has proven that they can be just as lavish as any home. 
In a viral TikTok posted by Glory Lautner, the Florida resident showcased the luxurious inside of her trailer home while stitching a video by @itsandiebitchh. At the beginning of the TikTok, the creator of the original video says, "I feel like trailers are slept on, and they are judged." Lautner's usual content ranges from lifestyle to comedy, but she mentioned that she's been "waiting for this moment", since trailer homes are frequently judged for their association with poverty. 
In her brief tour, Lautner showed the trailer's beautiful kitchen with spacious countertops, a living room with a recently-renovated fireplace, home office, guest room, laundry room, bathroom and bedroom. After the initial video received nearly 18 million views, she followed up with a requested tour of the outside of her home to show her driveway, shed and backyard. In the comment section, viewers were shocked at the monthly amount that Lautner pays for the stylish interior design of the mobile home.
Just like most housing, there are pros and cons to living in a manufactured home, but the size, pricing and layout of the home might be more beneficial to you than other living situations.