This Coffee Tool Might Be the Best Thing to Happen to Your Mornings — and It's On Sale
We
independently
select these products—if you buy from one of our links, we may earn a commission. All prices were accurate at the time of publishing.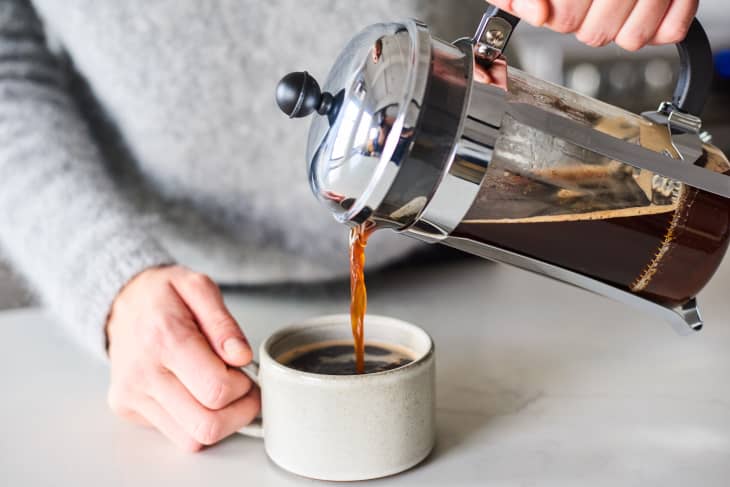 We can all agree that using fresh, high-quality beans is key to a great-tasting cup of coffee, but did you know that the way you grind your beans is just as important? To make rich, flavorful brews at home, you really need a burr grinder that can pulverize coffee beans to a uniform grind size. Super-high-tech burr grinders don't come cheap, though, so if you've been holding out on getting one, we've got awesome news! Right now, you can snag the editor-approved OXO Brew Conical Burr Grinder for $80 (normally $99.95) during Williams Sonoma's epic Early Black Friday sale.
OXO's Conical Burr Grinder is a popular pick with coffee lovers and even made it onto Kitchn's Best list for its simple, streamlined design and ability to grind coffee to more than 15 levels of coarseness. At the touch of a dial, you can ensure the perfect grind size for your preferred brewing method, whether you want to go superfine for espresso or larger for a French press. You can even preset the device to process a precise volume. Kitchn Lifestyle Director Lisa researched a range of burr grinders and expert reviews and concluded that the OXO "will get the job done. And it'll do it well."
A tinted 12-ounce hopper holds just shy of a pound of beans, which means you can load it for multiple batches at a time, and the lid keeps out moisture and air so beans stay fresh. The grounds container itself clicks in securely and can hold enough for a full 12-cup carafe. For those who brew their joe the same way every day, the grinder has a one-touch button that remembers your last setting. Geraldine, a Kitchn contributor who owns the OXO grinder, describes it as "hands-down, the best thing I ever bought when it comes to my morning routine." Plus, it has a minimal footprint of just 7.5 inches deep by 5.25 inches wide, so it won't take up too much space if you decide to leave it on your counter.
A common complaint about burr grinders is the static generated by the burr mechanism, but the designers at OXO successfully addressed this issue. The category director at the company tells us, "The work we did on cutting down on the amount of static that comes from grinding coffee means grounds don't fly everywhere, keeping my kitchen cleaner!" Now you can (finally) pour your ground coffee into a filter without making a huge mess.