This Is the Best Streaming Service for You, Based on Your TV Tastes
We independently select these products—if you buy from one of our links, we may earn a commission. All prices were accurate at the time of publishing.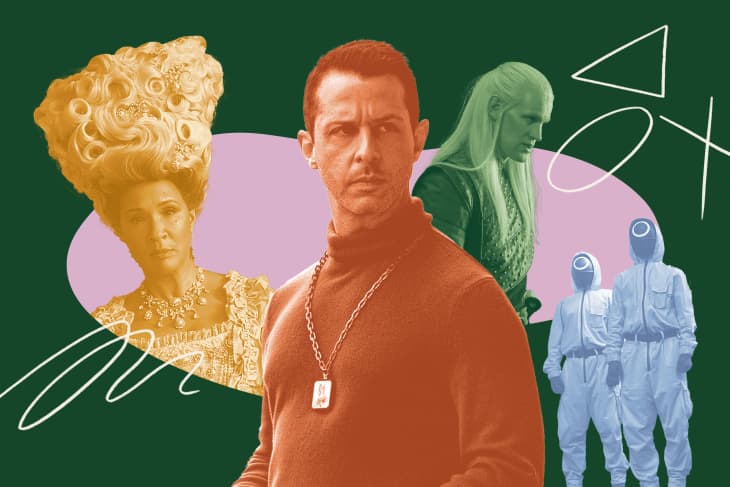 Remember back in the olden times (like, 2007) when one of the big sells for streaming services was convenience? Now, it can be a headache just to figure out which streaming service has what and which subscriptions are right for you. The streaming landscape is a wild one, people! And yes, cost certainly plays a big role in deciding which, or how many, streamers to have, but so does content and your personal streaming needs (it's a thing!).
Follow Topics for more like this
Follow for more stories like this
With that in mind, below find a few categories that might narrow down the options — from critically-acclaimed shows to family-friendly fare to yes, even all the murder mystery your heart desires — and a pick for which streamer seems to best fit what you're looking for (with a special emphasis on TV). 
At the moment, HBO Max is in major upheaval with the big Warner Bros. Discovery merger leading to widespread layoffs, delayed releases (and some shelved permanently!), and the removal of content from HBO's streaming arm, plus there are plans to merge HBO Max with Discovery+ sometime in 2023. Maybe in a year from now, HBO Max won't be the best bang for your streaming bucks, but right now, even with an uncertain future, it's hard to pass up a streamer that has been churning out quality originals ("Hacks!" "The Flight Attendant!" "Starstruck!"), houses all of HBO's original content ("Succession!" "House of the Dragon!"), and has an excellent stable of Warner Bros. produced films and TV series to boot. It's one of the more expensive services, but right now, you'd be pressed to find better overall value. 
Best for Prestige Series: Apple TV+ 
Apple TV+ is increasingly becoming the streaming service I can't live without. Here's just a short list of TV series it's put out in the last year and a half: "Severance," "Ted Lasso," "For All Mankind," "Dickinson," "Black Bird," the criminally underwatched "Pachinko." Those are some heavy-hitters. It may not churn out as much content as some of the competition, but there's something to be said for quality over quantity, isn't there?
Best for Families (especially superhero-loving ones): Disney+
This is no surprise, but yes, if you're a household with children of various ages — or, you know, an adult who loves to weep over a delightful cartoon dog named Bluey and her family — Disney+ is still the way to go. Bonus points if you've got any Star Wars and/or Marvel fans hanging around. 
Best for Comedy Lovers Old & New: Peacock
If you're simply looking for shows that make you laugh, Peacock is a great place to start. The NBC streamer is stocked with old favorites including "The Carol Burnett Show," "Cheers," "The Office," and "Parks and Recreation," plus it has some underrated original comedies like "Girls5Eva," "We Are Lady Parts," and the rebooted "Saved By the Bell," that shouldn't be missed. 
Best for Mystery & Crime Fans: BritBox
This one is a little niche, but the heart wants what the heart wants and sometimes what the heart wants is just a whole slew of engrossing murder mysteries from the U.K. BritBox is full of British classics — think "Poirot," "Miss Marple," and "Midsomer Murders" — as well as some great new originals, like "The Beast Must Die," "Year of the Rabbit," and "Magpie Murders," among so, so much more. Seriously, there's a lot of crime shows on here.
Best for Cord Cutters: Hulu
If you're thinking about cutting the cable cord for good, it might be wise to double-check your Hulu subscription. There's obviously the Hulu Live TV option (bundle that with ESPN+ for all your live sports needs), but even with regular Hulu, you'll have access to a whole host of shows the day after they've aired. And if that isn't enough for you (or you're not concerned with staying on top of what's airing in real time), Hulu has a nice library of acquired shows, all that FX on Hulu stuff ("Under the Banner of Heaven" and "The Bear," to name a few), as well as original content like "Only Murders in the Building" and "The Great." Will you even miss cable at this point?
Everything But the Kitchen Sink: Paramount+
I think a lot of people underestimate Paramount+. There's a little something for everyone on this service, including some of the best dramas out there today (hello, "Evil" and "The Good Fight"), lots of options for the biggest Trekkies ("Star Trek: Strange New Worlds" is an absolute delight), and it's home to a lot of unscripted programming like "RuPaul's Drag Race" and MTV's "The Challenge." Paramount+ has the entire Nickelodeon catalog available as well, so it's kid-friendly too. 
Netflix has had a tough couple of months in the news — subscriptions and profits are down, layoffs are up — and it'll certainly be interesting to see what happens to Netflix as more companies and networks take back their properties for their own streaming services. Yet still, Netflix knows how to make zeitgeist-y, splashy series that you feel compelled to spend your entire weekend watching and doing nothing else. Please see: "Stranger Things," "Squid Game," and "Bridgerton." That's not nothing!