4 Messes, 4 Makeovers: Real Life Redos of Some Very Disorganized Closets
If you have a disastrous closet, but are bound and determined to get it in shape this spring, let the following four transformations be major inspiration. Whether it's a sliver of space, or a full on walk-in closet, there's an organizing solution out there for you. See how these four people (with very different set ups) maximized their storage and made their lives more efficient.
Katy's Cavernous Walk-In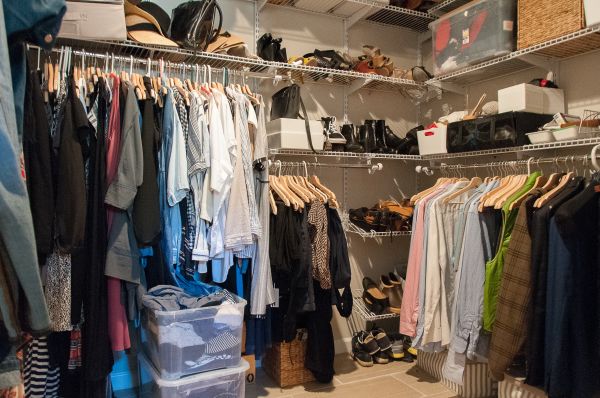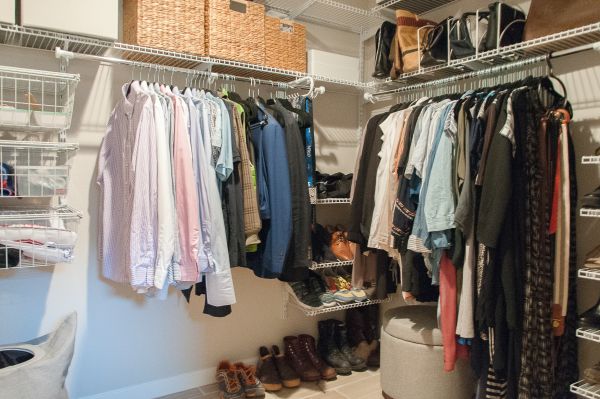 Katy's issue definitely wasn't space. Her walk-in closet had plenty of room — it was just poorly thought out and lacked the right equipment for the job of keeping all their clothes, shoes and accessories in place. Her strategy? Move a bunch of stuff around, and add in more more storage options to meet their various needs. See the entire closet tour here and see how she whipped her space into shape.
Here's what they bought:
Aimée and Jonny's Major Multi-Tasker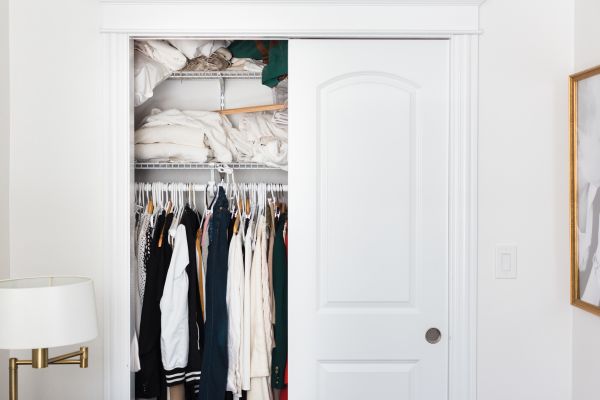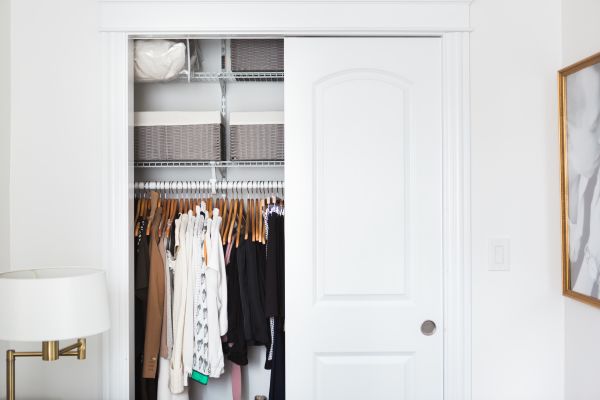 Aimée and Jonny's closet is a major multi-tasker. Not only does it house clothing and shoes for two adults, but it is also the spot where they keep household linens and props for photo shoots and styling. According to Aimée, it wasn't always a total disaster but, regularly got out of control. You can see everything they did, and how they now keep everything sparkling clean, right here.
Here's what they bought:
Esteban & Todd's Cluttered Closet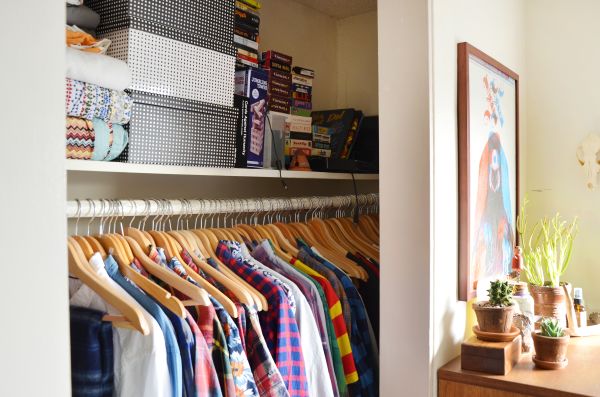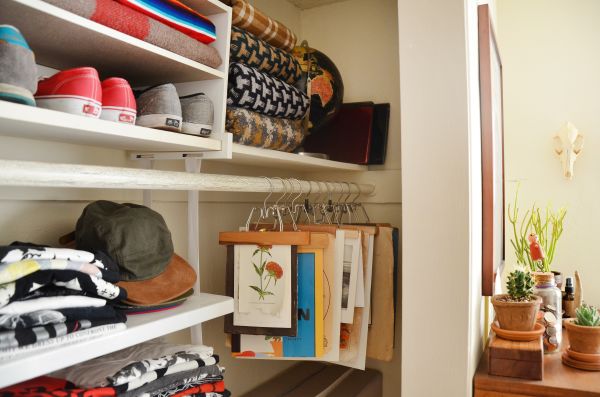 Esteban and Todd moved into their apartment about six years ago, and their bedroom closet was a mess from day one. It wasn't the amount of space that was the problem, but rather it was how they used it. For starters, there was unnecessary clutter crammed in the corners and on the floor — stuff they really didn't need that was taking up valuable space. All the things they actually loved and used were hard to access and disorganized. You can see every nook and cranny of their new dreamy closet right here.
Here's what they bought:
Melanie & Steven's Skinny Storage Space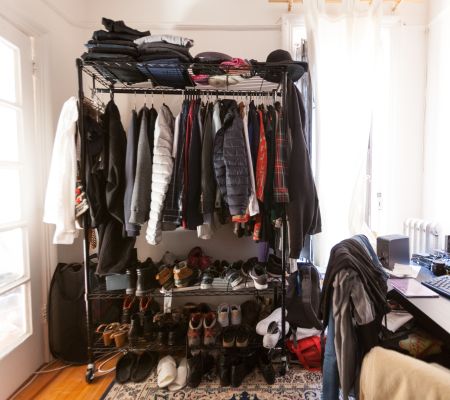 Melanie and Steven's super tiny apartment closet wasn't large enough for one person's wardrobe, let alone two. It made out-in-the-open storage a necessity, and also meant that everything was highly visible. Since Melanie is less than tidy, their crammed clothing rack was often an eyesore. After purging a good amount of possessions, Melanie and Steven now have a capsule clothing rack that keeps them in check. Their closet now stores unsightly stuff, like their window AC unit.
Here's what they bought:
Apartment Therapy supports our readers with carefully chosen product recommendations to improve life at home. You support us through our independently chosen links, many of which earn us a commission.