50 Renter Remedies That'll Optimize Your Space Without Angering Your Landlord
We
independently
select these products—if you buy from one of our links, we may earn a commission. All prices were accurate at the time of publishing.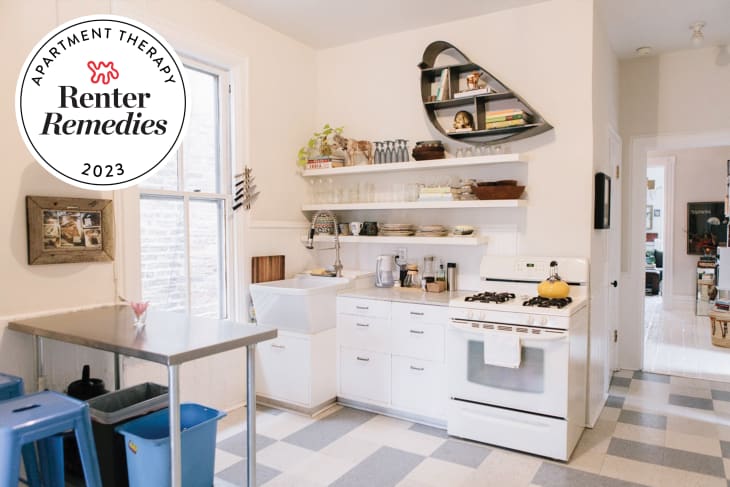 Many of the writers and editors at Apartment Therapy are renters. Consequently, we understand the hesitancy of drilling holes into walls or even repainting walls for fear of losing a security deposit. But we don't let those limitations stop us from enjoying — or personalizing — our homes. Quite the opposite! We actually enjoy searching out renter-friendly tools that help you make the most of your home. So, we decided to make it official and compile our gotta-have-it apartment hacks in a series called Renter Remedies. Here, we'll be sharing our favorite game-changing apartment finds that won't anger your landlord when you move out.
Storage and organization are two of the biggest challenges that come with living in an apartment or any small space. Any storage and org tools you buy need to be able to adapt to all the nooks and crannies of your space and not damage your walls, doors, or cabinets with metal screws. Luckily, our editors are passionate about finding practical and affordable solutions, so we've got plenty of ingenious finds to share with you. Below, check out the cleaning, storage, and organizing tools that our editors recommend for optimizing your rental space to meet your needs. And make sure to keep checking in, as we'll be updating this post with more apartment-friendly finds as we discover them!