Buying a Mattress? Here's the Best Time of Year to Shop, According to Experts
We
independently
select these products—if you buy from one of our links, we may earn a commission. All prices were accurate at the time of publishing.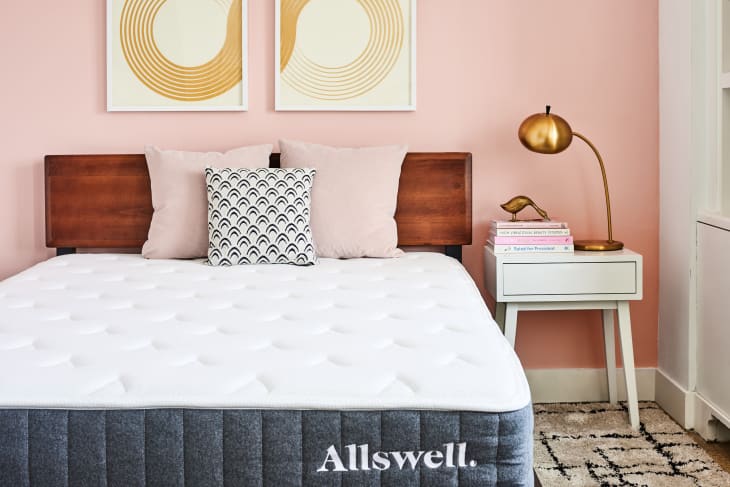 With the plethora of <a rel="noreferrer noopener" aria-label=" (opens in a new tab)" href="mattress%20options%20available,%20it%20can%20be%20hard%20to%20know%20which%20direction%20to%20go.%20If%20you%20go%20to%20the%20store,%20you%20can%20test%20out%20all%20your%20options,%20which%20might%20make%20for%20a%20better%20purchase.%20Or,%20you%20can%20<a%20href=" https: target="_blank">shop online for a potentially cheaper, probably trendier mattress, try it out at home, and then return it if you're not a fan. Either way, the process of outfitting your bed can be stressful. 
What's the best time to buy a mattress? 
The end and beginning of the year are often the smartest time to make big home purchases, according to Haniya Rae, Home and Appliances Writer at Consumer Reports. "Typically, at the very end and at the beginning of the year, manufacturers and retailers are trying to get rid of older models to make way for new ones, so you might have a chance to snag a deal on a good mattress at that time," she says. 
There's no hard-and-fast rule about when mattresses are cheaper, but Rae says public holidays are usually a good opportunity to save some money. Thanksgiving, Black Friday, Christmas, and New Year's are all good options. "Typically, you'll find the best deals (or at least 10 to 20 percent off) around most holiday weekends," she says. "And it doesn't seem to differ by region, or online versus in store."
How can I get deals on a mattress? 
Even if you're already taking advantage of low mattress prices around the holidays, Rae says you may be able to talk your way into an even sweeter deal. "Anytime you try to buy a mattress, whether online or in store, you should try to haggle with the salesperson or online chat agent. You're likely to get an extra discount or some freebies," she says.  
Finding the best mattress 
Now that you know when to buy your mattress, the next step is figuring out where. Rae recommends testing them out beforehand if possible, and doing some research ahead of your purchase on a site like Consumer Reports, which provides ratings on the best mattresses for back and side sleepers of all sizes.
Moral of the story: We spend up to a third of our lives sleeping, so choose wisely, and plan ahead if you can!
Read more: The Best Mattresses in a Box