The $7 Stain Remover That Saved My Favorite Sheets (and My Mattress Topper, Too!)
We independently select these products—if you buy from one of our links, we may earn a commission. All prices were accurate at the time of publishing.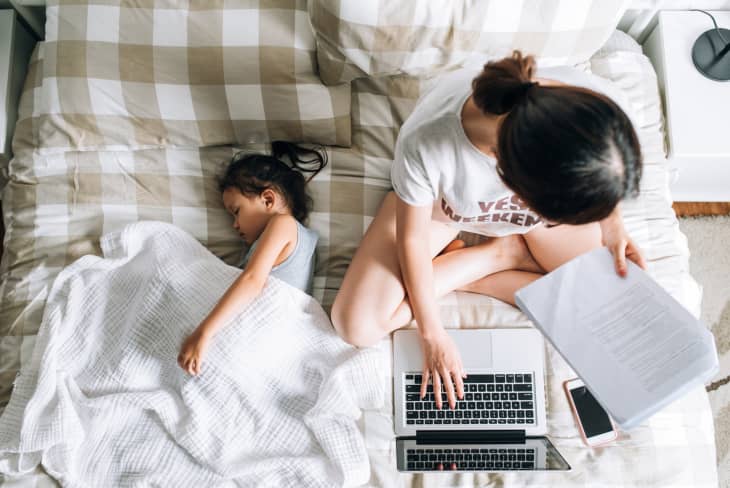 It's not very often that I need to use a stain remover on my laundry, but when I do, it's nearly always in a moment of desperation. That's why I always like to have a handful of tried-and-true, effective solutions on hand to rely on in case of a dreaded emergency. So, when Cleancult introduced a stain remover to their laundry lineup, I knew I had to take the fragrance-free Stain Stick for a proper test run. I've been a fan of Cleancult since I tested their Complete Home Bundle, and I'm constantly getting compliments on their products that I use at home.
I first used the Stain Stick when I needed to take some juice stains out of my flannel sheets — and even worse, my mattress protector. (Fortunately, my actual mattress stayed spot free.) And these weren't just your typical stains: They were on linens I had forgotten about in the hamper before I had jetted across the country for three months. (Yikes!)
It was the Cleancult Stain Stick versus set-in cranberry juice. I wet the fabric and rubbed the stick onto the stains on my sheets and mattress protector. After going out to run errands for a few hours, I came home and threw my linens in the wash. Once everything was clean and dry, I couldn't even tell where the stains had been!
The 2.4-ounce stick is made from sustainable ingredients, and it's even wrapped in recyclable cardboard packaging. For my sheets and mattress protector, I used less than half an inch of the (approximately) four-inch stick. I love that it's fragrance free because, even though I'm not sensitive to strong scents, people close to me who are, and it's nice to have something to recommend if (when… ) they ever need it. The stick is also small enough to take on the go, whether in your luggage, your purse, or your pocket. I happily count it as another proven win from Cleancult!
If you'd like to try the Stain Stick or other editor-favorite Cleancult cleaners for yourself, now couldn't be a better time. Through 9/5, you can get 25 percent off sitewide by using the code LABORDAY25 at checkout, and yes, it includes free shipping!