Material Just Released a Chic Aperitivo Set That'll Bring the Happy Hour Home
We
independently
select these products—if you buy from one of our links, we may earn a commission. All prices were accurate at the time of publishing.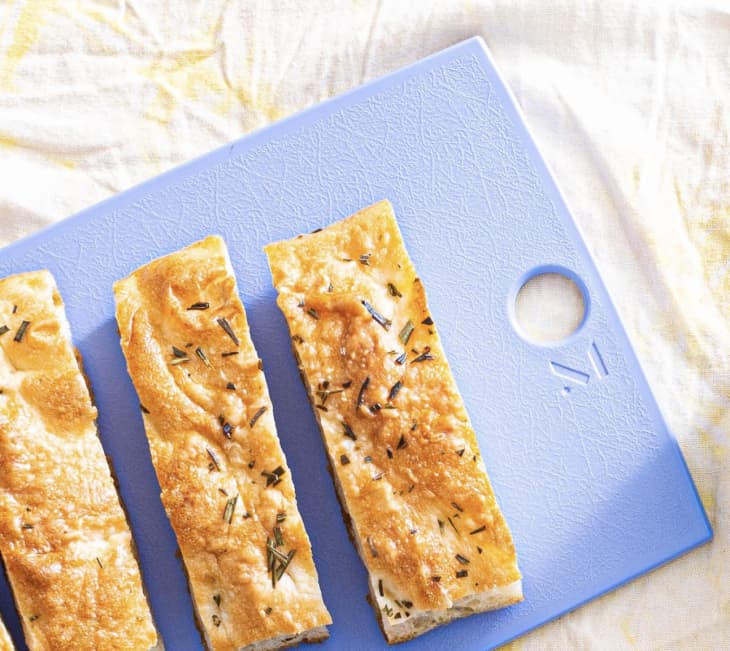 Although you might get excited at the idea of cooking, the words "meal prep" tend to induce different emotions. Specifically, you might experience feelings of monotony, boredom, and tediousness. (It's no longer as fun when you're going through the motions instead of going with the flow.) But, if there's one brand that knows how to elevate any culinary task, it's Material. Their prepware products are pretty enough to draw you to the kitchen without thinking twice about it — just ask our editors. They swear by the cult-favorite cutting board (and the mini version), as well as the brand's nonstick pan, drinking glasses, and more. Just recently, Material launched an all-new prepware trio: The Aperitivo Set. It includes the famous mini reBoard, plus two other gadgets that'll make at-home cocktail hour a breeze. Considering how quickly the DTC retailer's new releases tend to sell, you'll want to snag your own set fast.
Whether you prefer to make small, individual meals after work or you share a tiny kitchen with roommates (or both!), the Aperitivo Set is bound to come in handy. The cutting board measures just over a foot long, so it won't take up too much precious counter space. It's also made of recycled plastic and sugarcane, plus it's completely BPA-free. When you buy the set, the reBoard comes in a beautiful azure shade, which you'll easily be able to spot amid other items on the drying rack or in the dishwasher. As for the other two pieces, one is the Almost 4″ Knife, which is exactly what it sounds like: a petite, precise blade made for on-point dicing — and this tiny tool is no joke. Its 3.5-inch blade is made of Japanese high-carbon stainless steel. Suffice to say, it'll have no problem piercing through all your favorite aperitif ingredients, such as citruses, herbs, and berries.
Of course, that's not all. You also get the Forever Peeler, a sharp, stainless-steel gadget that removes every last bit of skin from your produce. Its U-shaped design makes the peeler incredibly easy to use, meaning you won't have to worry about missing a spot. Best of all, it comes with a backup blade in case the original one gets dull. With all three of these prep tools by your side, you can steadily prepare happy hour drinks for guests or even your main entrée of the evening, and your kitchen won't feel any more cramped or cluttered while you do so!