This Sold Out KitchenAid Stand Mixer Is Finally Back in Stock — and It's on Major Sale
Apartment Therapy received compensation for this post, which was written and edited
independently
by our editorial team.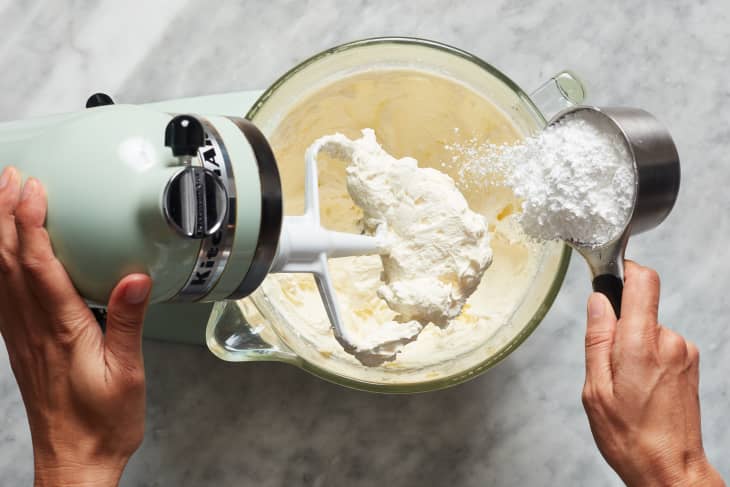 Ask any editor over at our sister site The Kitchn, and they'll tell you that a stand mixer is one of the most used (and loved!) item in their kitchens, but there's one particular brand that stands out above the rest. Whether baking up a storm, trying your hand at some homemade pasta, or whipping up a morning juice, KitchenAid's versatile mixer helps to do it all with ease. And it's not just because their iconic mixer comes in a variety of models in dreamy colors and with a number of handy attachments to boot. It's also because their mixers stand the test of time, and after years of use, operate with the same power and versatility as they did on day one. Translation: this is one countertop appliance that works just as magnificently as it looks.
Because these do-it-all machines are so essential in daily kitchen use, we're always on the lookout for good deals that further sweeten the deal. But finding a KitchenAid on sale can be pretty rare, so when we happen to stumble upon one, we make sure to tell everybody we know — including you! So, allow us to announce our latest discovery: right now, you can score a KitchenAid Pro 600 mixer on sale for a limited time. It's just under $400 and we found it at QVC. Now, that's a total steal.
What's the deal with the Pro 600, you ask? With enough capacity to fit 13 dozen cookies (yes, that's 156 individual delicious treats) and enough power to shred a chicken for taco Tuesday, there's truly nothing this powerhouse can't handle. Its ten speed options along with the included dough hook, whisk, Flex Edge beater, and paddle attachment can tackle any recipe, from pavlovas to brioche buns. Plus, its lift-and-lower bowl makes it super easy to switch from hook to paddle or to add more (anyone else pour the whole bag into their batch of cookies?) chocolate chips.
Like all of KitchenAid's stand mixers, the machine itself is constructed with durability in mind. Operating with 575 watts of power and enough weight (just under 30 lbs. to be exact) to hold itself down when kneading even the stickiest of doughs, you can rest assured this mixer will truly tackle any task. The best part? Once you're done using it, simply toss the six-quart stainless steel bowl in the dishwasher — talk about an easy cleanup!
Once you experience all the wide-ranging uses for this machine, you'll wonder how you ever lived without it. And because you can't find this model on sale (or in stock) frequently, when we say act now, we really mean it. This deal is truly off the (dough) hook!