If You're Always Losing Things, This Device is for You—And It's 40% Off on Amazon Today Only
We
independently
select these products—if you buy from one of our links, we may earn a commission. All prices were accurate at the time of publishing.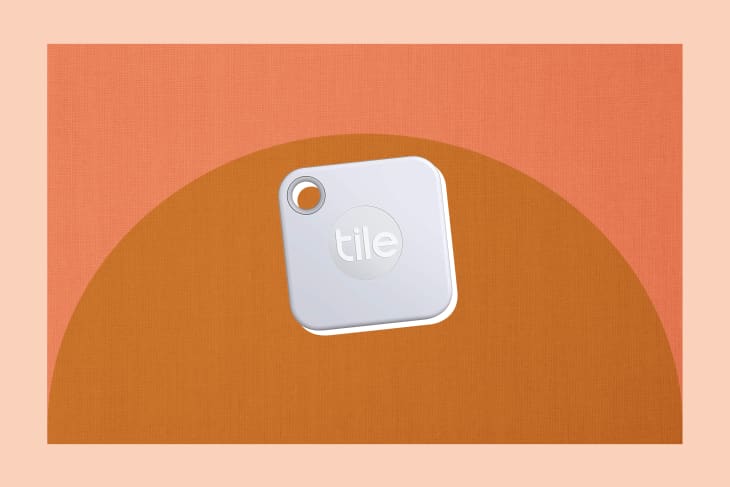 You know that sudden panic you fall into when you misplace your keys… or your phone… or your wallet? Or that annoying feeling when you just had your keys in your hand and now you can't find them? If any of this sounds familiar, allow us to introduce you to Tile, a company that sells Bluetooth trackers that will make misplacing your stuff a thing of the past. And today only, those trackers are up to 40 percent off on Amazon.
So, how exactly do the Tiles work? They come in a few different sizes and shapes depending on what they're meant to attach to. (For example the Tile that's for keys has a loop for attaching to a key chain.) Using the Tile app on your smart phone, you can make your Tile ring when you misplace your things within a 200-ft. range. And if it's your phone you're looking for, just double press your Tile to make your phone ring—even if it's on silent.
Even better? If you lose your Tile, the Tile app map lets you visually locate where you last left it. The community feature allows you to anonymously recruit other Tile app users to send location updates to your app, letting you know exactly where your Tile is so you can get it back.
Tile Mate
The Tile Mate is the product that started it all, and it's been newly updated for 2020 with an extended connectivity range. While your keys are the obvious thing to attach to the Mate, it can also hook onto an umbrella, make-up bag, bicycle, or luggage. They're available individually or as a pack of four depending on how much you have to lose (the 4-pack is on sale for $39.99). And if you're really forgetful, consider the Tile Pro, which has a range of 400 feet and rings louder than the Mate.

Buy: Tile Mate, $24.99 $14.99
Tile Slim
If you've ever left your wallet behind or been unsure where you stored your passport, the Tile Slim is here to save the day. Slip it into the folds of your wallet or passport folio—the slender, credit card-sized tracker can be pocketed into a range of products without getting in the way. You can also buy a Mate + Slim combo (2 Mates + 2 Slims) for $74.99.

Buy: Tile Slim, $29.99 $23.99
Tile Essentials
Protect all your items with this Tile multi-pack that includes a Mate, a Slim and two Stickers. The Tile Stickers stick to virtually anything, like your laptop, a bike, or even expensive camera equipment (they're even waterproof). At home, stick it to the remote that always goes missing between the sofa cushions, or attach to a child's favorite toy.

Buy: Tile Essentials, $69.99 $39.99