KitchenAid Is Offering Black Friday-Worthy Deals on Stand Mixers and Small Appliances
We
independently
select these products—if you buy from one of our links, we may earn a commission. All prices were accurate at the time of publishing.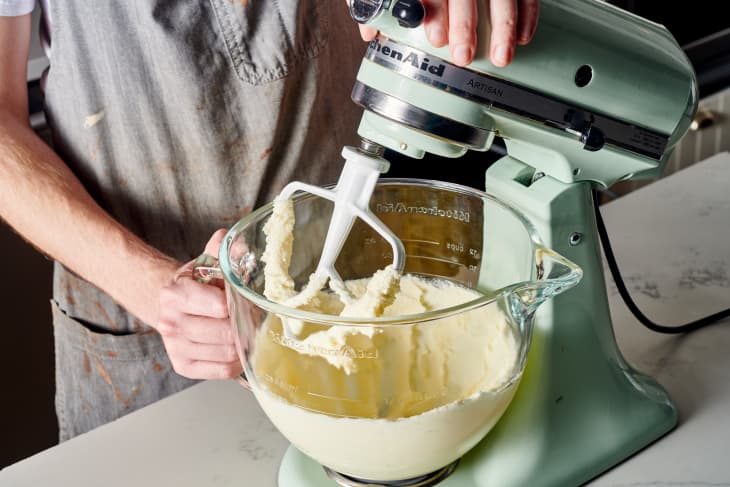 Have you found yourself embarking on some scrumptious and exciting baking projects lately? I don't know, maybe you've decided to try your hand at some brown butter cinnamon roll cookie sandwiches, or maybe you've taken it upon yourself to supply your household with fresh, homemade doughnuts. Well, if that sounds like you, you're in good company. The truth is, even though the holidays are nearly over, you'll still find us setting up camp in the kitchen. Just ask our family members! They're the ones dragging us away from our floured surfaces and preheated ovens when it's bedtime.
And, when we've got our aprons on, we consistently turn to KitchenAid to make what can easily become a messy process feel totally and completely under control. Between their fan-favorite stand mixer and its attachments, along with other small-but-mighty countertop appliances, we truly rely on our KitchenAid essentials for all sorts of projects — from bread baking to meal prep. Equipping your kitchen with the brand's plethora of top-quality goods is basically like having a built-in sous chef. Luckily, you can score yourself some killer products on sale right now thanks to a sweeping end-of-year countertop appliance sale on the KitchenAid site!
Tons more of our most-relied upon appliances and add-ons are discounted, but we've rounded up a few favorites to get you started. Check it out below: