Amazon Shoppers Swear This "Awesome" Spray Mop Makes Cleaning Floors Faster and Easier — and It's on Sale for $20
We independently select these products—if you buy from one of our links, we may earn a commission. All prices were accurate at the time of publishing.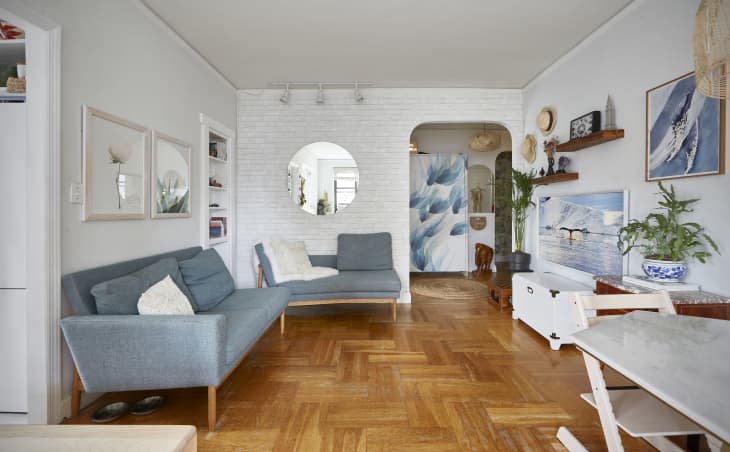 Growing up, mopping was one of the household cleaning tasks that I was in charge of. Well, I don't know if you could call it mopping, per se. Basically, I'd go over the vacuumed floors with a Swiffer Sweeper. It worked perfectly fine, except I'd have to lug a bottle of tile spray around the house and dispense it every few feet in order to get a thorough clean — a minor inconvenience, but an inconvenience nonetheless. This is especially true when you consider that there are tons of great spray mop options on the market, and they're not all that expensive. Just take a look at the Panda Grip wet spray mop, which normally retails for almost $30 on Amazon. Right now, though, you can get it on sale for just $20. Thousands of shoppers swear by this easy-to-use tool (It has almost 9,000 five-star ratings!), and they also say it's great for small and large spaces alike. We have little doubt that you'll come to love it just as much as they do.
Follow Topics for more like this
Follow for more stories like this
What's so great about this buy is that $20 doesn't get you just the mop. This tool also comes with a refillable bottle for your (hands-free!) surface cleaner, two reusable microfiber mop pads, and a scraper for getting the gunk and dust bunnies off of the pads afterward. It takes just seconds to assemble, and once your tank is filled with water and/or cleaning solution, you're ready to go. The coolest part is that all you have to do in order to dispense the solution is squeeze the lever that's located right under the mop handle. It's no inconvenience at all because it's right next to your hand! The bottle releases the water directly onto the floor in front of your mop head, so you can glide right over it. "I use this multiple times a day for regular cleaning and for daily spills," one reviewer noted. "Zero issues with the sprayer, love that the head swivels, and I'm able to get every corner."
Indeed, the mop head easily gets around tight spaces and under furniture, leaving no area safe from its impressive grime-busting powers. The tool is also incredibly lightweight, so you'll have no issue bringing it up the stairs if needed. Its microfiber pads are ultra-absorbent, leaving behind zero water tracks or puddles, though you can always repurchase new ones from the same product page when your first pair gets old. And you can rest assured that storage is a breeze — just stow the slim, cordless mop inside your storage closet until you're ready to use it again.