Demi Lovato Has This Classic 1970s Sofa In Her Wild Modern Farmhouse
We independently select these products—if you buy from one of our links, we may earn a commission. All prices were accurate at the time of publishing.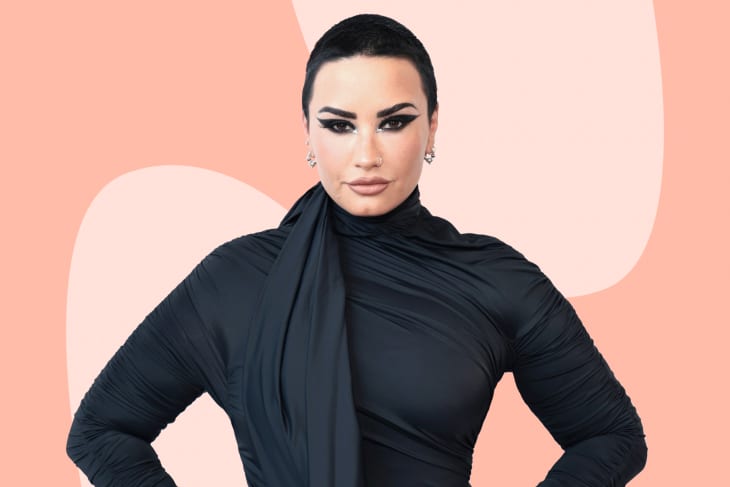 Though there's nothing traditional about Demi Lovato's modern farmhouse, the singer has included a handful of vintage items in her decor that call back to a different time. Their de Sede Nonstop couch, for example, is so retro yet works seamlessly in her modern eclectic aesthetic.
Follow Topics for more like this
Follow for more stories like this
"I love the contrast between the color of the walls and the color of the couch," Lovato said during Architectural Digest's September tour of their home. The eggplant wall color complements the caramel leather of the de Sede classic, which has been a staple in the modern design sphere since 1972. 
Also called the DS-600, the Nonstop sofa can be customized to be any length and configured in a number of different setups thanks to its modular sections that are able to be zipped and unzipped from each other depending on the look you're going for.
And though you can find vintage de Sede Nonstop sofas secondhand, the Swedish company is still manufacturing new DS-600 sofas in a variety of different materials.
Just like the rest of Lovato's home, the Nonstop sofa definitely fits the "psychedelic" theme they were going for, especially when paired with the eggplant paint, yellow floral wallpaper in the connecting kitchen, and shag carpet.
Pairing perfectly with both ultra-modern, mid-century vintage, and funky decor schemes alike, the de Sede Nonstop sofa will seemingly remain timeless forever.